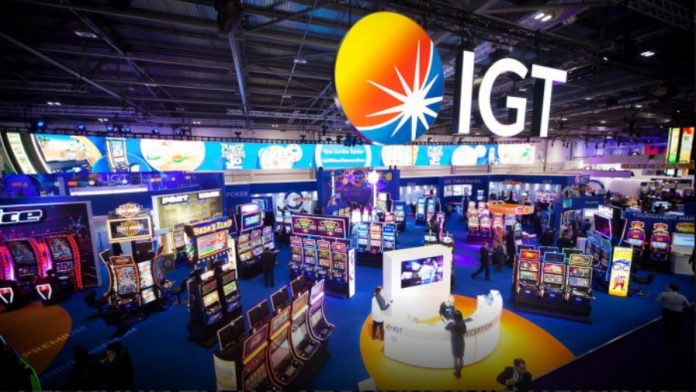 Nevada headquartered International Game Technology has stressed the achievement of "significant momentum" during the year's third quarter, despite a series of declines affecting performance.
Revenue during the period rose three per cent at constant currency to reach $1.15bn, with sharp growth in global gaming product sales overcoming the impact of higher machine gaming taxes in Italy as well as "significant Finland multi-year software sale in prior-year quarter".
Operating income reached $154m, down 19 per cent from $200m, driven by a non-cash write-down of a pre-paid social gaming-related license.
Adjusted EBITDA declined five per cent at constant currency to $407m (2018: $443m), primarily due to differential profit flow-through on revenue mix, driven by high-margin Finland software transaction in the prior year, as well as higher R&D and SG&A expenses.
Looking into the gaming firm's four key geographical segment, North America Gaming and Interactive grew 12 per cent to $257m (2018: $231m), helped by a strong revenue performance from product sales.
North American Lottery saw a slight one per cent rise to $281m, as previously detailed Finnish impacts saw a sharp decrease in lottery product sale hinder international revenue with a three per cent drop to $213m (2018: $216m).
Finally, Italy declined to $402m (2018: $430m), this saw lottery service revenue continue in line with the prior year at $172m, as gaming service revenue fell to $154m (2018: $175m) due increased taxes on AWPs and VLTs.
"Our core businesses achieved significant momentum in the third quarter and year-to-date periods," stated Marco Sala, CEO of IGT. "Key performance indicators were solid in the quarter – gaming machine unit shipments increased 44 per cent, while same-store revenue for draw games and instants rose 4 per cent. 
"Our leading positions are rooted in our focus on player-driven performance, which was on display at recent lottery and gaming trade shows and should sustain our momentum going forward."
On a year-to-date basis revenue is at $3.53bn, down less than one percentage point, with operating income dipping 8.3 per cent to $555.7 (2018: $606.1m)
"IGT has generated free cash flow in excess of $450m in the first nine months," added Alberto Fornaro, CFO of IGT. "This confirms the inflection we expected to achieve this year. We are well positioned to achieve our 2019 strategic and financial goals."