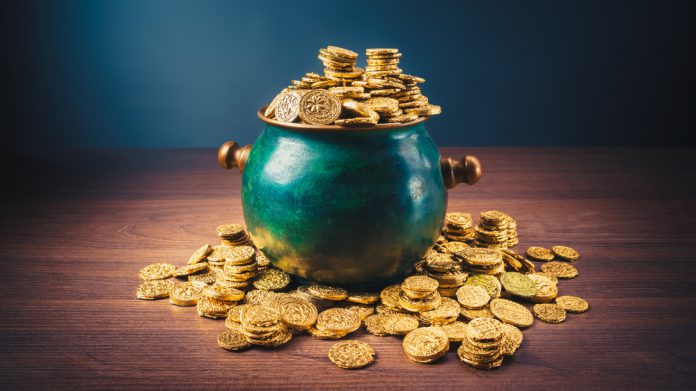 US gaming technology organisation Scientific Games has rolled-out what it bills as "the world's first syndicated jackpots product for the online casino market".
Debuting under Scientific Games' OpenGaming brand, Mega Drop Quest has initially gone live for a limited period of exclusivity with Betsson.
The syndicated jackpot product allows for groups of people to 'win together' as well as creating more chances of winning big prizes within a slot game. Players are able to join others to collectively win a percentage of a larger jackpot, allowing for more accessibility and introducing a community gaming component.
Betsson is the first Scientific Games igaming partner to launch with the new introduction, which will be available across the OGS network in January 2020. The initial network-wide launch will debut in Europe, with additional global territory release dates to be announced.
Dylan Slaney, SVP of casino for SG Digital, explained: "It is important that we as suppliers embrace syndicates and help build solutions that simplify community games to make them accessible and enjoyable for all players.
"This has been one of the greatest challenges our team has undertaken, and we feel that we have risen to the occasion, creating a value proposition that goes well beyond a 'big win'. We are proud to have delivered a product that supports the community vision of our platform and are thrilled to partner with Betsson for this first release to market."
Nessie's Mega Drop Quest is the first game available via the product, with the games featuring a multiplier bonus wheel, added wilds and free games, delivered through a double reel mechanic triggered by Nessie.
Phil Lam, head of gaming at Betsson, added: "Social gaming is set to become an important aspect of online casinos in the coming year. We've been very impressed with Scientific Games' new Mega Drop Quest syndicated jackpot, which is sure to create a fun and engaging experience for groups of players, as they look to win big prizes together. We're proud to be the first to launch this exciting concept."