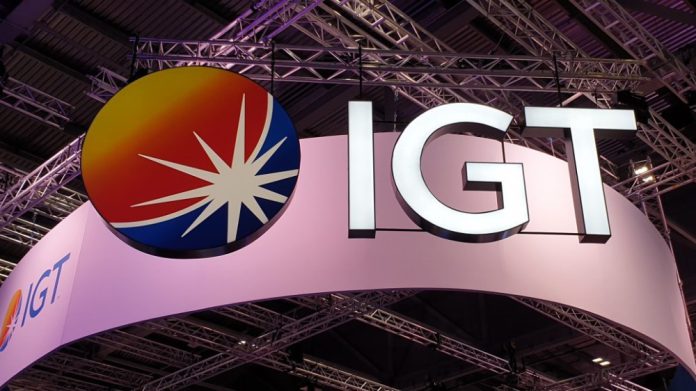 International Game Technology is "monitoring the impact of the coronavirus outbreak," as the firm reports slight full-year revenue, operating income and adjusted EBITDA decreases in its latest financial report.    
Publishing a Q4 and FY update, revenue for the former fell one per cent to $1.25bn, driven by strong growth in global gaming and North America lottery product sales, higher sports betting contribution from Italy and North America and lower service revenues from reduced North American multi-state jackpot activity and impact of Italy gaming machine taxes.
Operating income almost doubled for the quarter to $81m (2018: $41m), thanks to reduced goodwill impairment, beneficial product sales mix and lower bad debt expense. 
Adjusted EBITDA grew five per cent year-on-year from $416m to $436m, primarily driven by higher profit contributions from North America Gaming and Interactive, International and Italy segments with North America Lottery impacted by lower jackpot activity.
On a full-year basis revenue, operating income and adjusted EBITDA all decreased one per cent to $4.79bn (2018: $4.83bn), $637m (2018: $647m) and $1.71bn (2018: $1.73bn), respectively.
Regarding the former significant growth in global gaming product sales, sports betting and Italy commercial services was offset by global service revenue impacted by higher gaming machine taxes in Italy, Illinois lottery contract conclusion and exceptional North American jackpot activity in the prior year.
"We achieved the high end of our profit and cash flow expectations for 2019, led by strong results for our North America Gaming and Italy segments," noted Marco Sala, CEO of IGT. 
"In the full year, we grew global gaming product sales by more than 20 per cent thanks to higher unit shipments and the success of our new games. Global lottery same-store revenue also rose. 
"We are closely monitoring the impact of the Coronavirus outbreak. Apart from this, solid operational performance across products and regions should support continued momentum in 2020."
IGT also provided a full-year outlook for 2020, asserting that it does "does not factor any potential COVID-19" impact," the company anticipates operating income of $740m – $790m, depreciation and amortization of $870m – $880m and capital expenditures of $400m – $500m.
"2019 marked an important inflection in cash flows for IGT," Timothy Rishton, Interim CFO of IGT, said of the company's latest financial performance. "Having generated $1.1bn in cash from operations, we invested in the business, paid down debt, and returned capital to shareholders. We enter 2020 in strong financial condition."