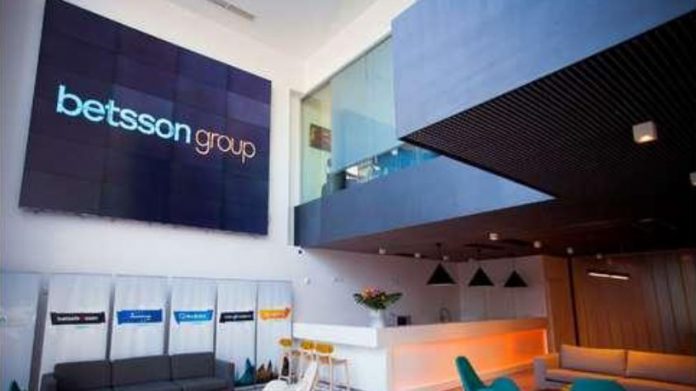 Online betting and gaming organisation Betsson Group has reasserted its corporate stance issued almost two months ago, stressing that "perseverance brings results" amid confidence in its future outlook.
Following a series of declines across key metrics during 2019 the group published its annual report for the past year, doing so as the global coronavirus pandemic sees sportsbooks hit due to sporting cancellations.
Betsson, whose revenue by product is made up by casino (74 per cent), sports betting (25 per cent) and other (one per cent), maintains a vision to "deliver the best customer experience in the gaming industry" based on three strategic pillars of talented people, quality products and operational excellence. 
"We remain convinced that, in accordance with our strategy, we will grow more than the market long-term and we have spent the past year preparing for growth," commented Pontus Lindwall, CEO and president of Betsson.
"During the year we invested among other things in finding new markets, both locally regulated and markets that are to be regulated, and we also see opportunities to grow organically by developing the offering."
Detailing "increasing part of revenues from regulated markets," Betsson reported revenue of SEK 5.17bn for 2019, representing a five per cent drop from SEK 5.41bn a year earlier.
The firm partially aligned the decline to weaker than anticipated developments in Sweden, Norway and the Netherlands, with the year's final quarter also seeing casino and sportsbook revenue dip ten per cent and nine per cent, respectively.
Offering further detail, the Nordics represent Betsson's most dominant region encapsulating 39 per cent of revenue, following by western Europe with 31 per cent, with central and eastern Europe and central Asia making up 24 per cent and the rest of the world with six per cent.
Specifically addressing regulated market strategies, Lindwall explained: "In Sweden we have now had just over a year with local gaming licences, something that Betsson has called for over many years. A regulated market is good for consumer protection, while at the same time being intended to enable operators to compete on equal terms. 
"However, for a regulated market to function as intended, it requires a high degree of channelisation to protect the companies that are currently paying 18 per cent tax on NGR, a tax that brought almost SEK 4bn into the Swedish treasury during the year. Now the authority needs to take strong action against the companies that distort competition by operating illegal websites or by being allowed to provide products based on an exclusive right. 
"I also think that there are too many operators in the Swedish market, and I believe that within five years' time the gaming industry will look completely different in Sweden. We see the same trends globally, with a shift towards more regulated markets with higher costs, including taxes, consequently. 
"We prepared for a situation involving higher costs as early as in 2018, and today we have a cost-effective, scalable structure. We are flexible and quick to adapt to changes in the market dynamic. In 2019, we secured financing for acquisition-based growth by extending a bond; we have a strong cash flow, and we are in a financial position that gives us the capability for acquisitions and other investments when the right opportunities come up."