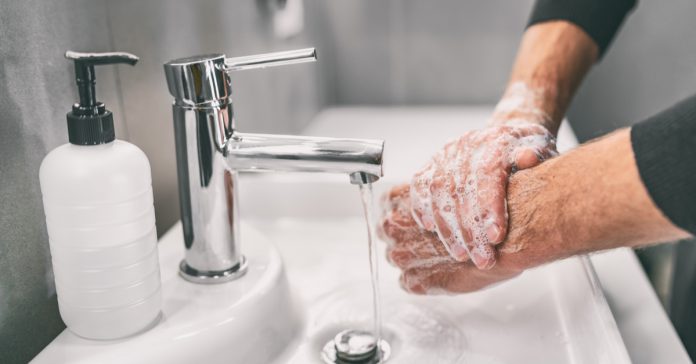 Tribal leaders are making difficult decisions to protect their children, communities, and future according to Ernie Stevens Jr, chairman of the National Indian Gaming Association, after a heartfelt statement was published on behalf of Indian nations as they face growing uncertainty due to the COVID-19 pandemic.
According to Stevens, the coronavirus threatens the Indian Country more than other populations, he stated: "Far too many Native Americans are susceptible to this virus because of existing health conditions like diabetes, heart disease, and asthma.
"But the trigger for spread of the virus is the lack of housing on Indian lands. With multiple generations of families living under one roof, this virus poses a unique challenge to tribal leaders nationwide."
Stevens confirmed in the statement that all 12 Indian Health Service regions have reported confirmed cases of persons testing positive for the coronavirus, Adding: "Some of the hardest-hit areas of Indian Country include the Navajo Nation (813 cases as of 13 April), the Pueblo of San Felipe (54), Pueblo of Zia (31) and the Tohono O'odham Nation."
Stevens concluded with a call of solidarity for all to be "committed individually to doing our part to help lessen the curve and bring us forward to a new normal to rebuild upon for our families, communities, and Indian Country."
Paf has announced that it is providing a larger dividend of €40m this year in an attempt to alleviate the negative effects of the coronavirus as its customer segments for 2019 showed that the number of big players has decreased by 67 per cent.
Profit generated by the Aland gaming company during the financial year 2019 saw an increase from its 2018 figure of €24.6m to €25.6m. The board of directors proposed that profits be given to the government of Aland for distribution for socially beneficial purposes.
Paf chairman Jan-Mikael von Schantz commented on the proposal: "We would like to express our sincere thanks to the management and staff for their excellent work. The importance of Paf's contribution to society appears to be extraordinarily high in situations such as these."
UK gambling operators have been urged by the government to ramp up its protection measures during the COVID-19 lockdown in an attempt to mitigate what, it has described as a "heightened risk of problem gambling."
Sports minister, Nigel Huddleston, emphasised in a letter to five chief executives of the largest gambling companies, that "messages warning of risks and signposting to support needs to be more obvious for all potential customers."
Huddleston called on Bet365, Ladbrokes and Coral owner GVC, SkyBet, William Hill and Flutter to inform people of sources of support such as GambleAware. He said: "As we stay at home and spend more time online, it is vital that no stone is left unturned in protecting people from gambling-related harm."
Sahara Las Vegas has announced it is teaming up with the World Central Kitchen in collaboration with the Nevada Restaurant Association to provide meals to healthcare workers in Las Vegas.
Sahara began serving 300 meals per day over an initial five-day period to feed more than 1,500 essential medical workers as they continue on the front line of the COVID-19 pandemic.
"Healthcare workers around the world and right here in our community have been working under unprecedented and difficult conditions." said Anthony Olheiser, vice president of food and beverage for Sahara Las Vegas.
"We have an incredible partnership with Chef José Andrés and his Think Food Group and we are excited to be collaborating with Chef Andrés' non-profit organisation, World Central Kitchen, to deliver fresh, hot meals to those on the front lines,"
Churchill Downs has revealed plans to host a "day-long-at-home Kentucky Derby party" on the first Saturday in May, traditionally the date of the Derby, in a hope to raise €2m for the COVID-19 emergency relief effort.
Beginning on 30 April, fans will be able to visit the official website to choose their favourite horse to win the virtual race and also join Churchill Downs in making a charitable donation with Churchill Downs pledging to match up to €1m of donations with funds to be directed to the Team Kentucky Fund and Direct Relief.
"For many fans around the country, the first Saturday in May has become a part of their family's yearly traditions," said Kevin Flanery, president of Churchill Downs Racetrack.
"While we eagerly look forward to the 146th Kentucky Derby this year on the first Saturday in September, we will celebrate the annual excitement of our traditional date with our fans and community by offering ways for us to join together for a great cause. Our fans will be captivated by the realistic view of the virtual race and we can debate, as we do each year, our favourite to win."