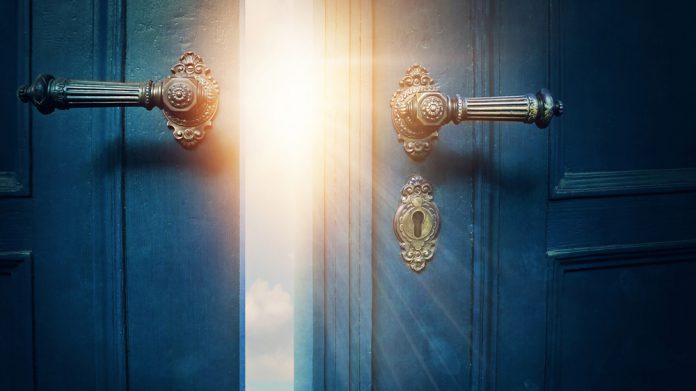 As countries around the world look at easing lockdown restrictions implemented due to the COVID-19 pandemic, companies have started to find ways of introducing new measures to guarantee the safety of staff and customers as they resume operations.
Melco Resorts will have to wait until at least mid-July to reopen its five casinos in Cyprus with the country's President Nicos Anastasiades only allowing a select few businesses to reopen during its first phase, beginning this week.
The first phase of reopening the island allows construction projects to resume, as well as retail stores, not located inside shopping malls, to reopen.
Hotels, shopping malls, and airports are all set to be reopened on June 9, yet casinos in Cyprus will have to wait until July 14 before being allowed to open their respective doors.
Station Casinos, a consolidated subsidiary of Red Rock Resorts has revealed a phased reopening program for its Las Vegas properties, which have been closed since March 17.
As a result of the state-mandated occupancy and social distancing restrictions, Station Casinos has also decided to make staff reductions at all ten of its large properties and at its corporate office.
The reductions will affect approximately 39 per cent of its full-time workforce. The company confirmed that all affected staff will receive regular pay until May 16, as it previously announced, and will continue to receive health, dental and vision benefits through to September 30 of this year, with the company paying 100 per cent of the costs.
"This has been the most painful and challenging situation in our Company's history," said Richard J. Haskins, president of Station Casinos. "We are hopeful though that Las Vegas will rebound swiftly and allow us to rehire as many of our valued team members as possible when we emerge on the other side of this."
The company expects to reopen its Red Rock, Green Valley Ranch, Santa Fe Station, Boulder Station, Palace Station, and Sunset Station properties. Furthermore, its Wildfire division properties will re-open once governmental authorities permit.
The company will assess the performance of the first-to-reopen properties before opening the doors to its Palms, Texas Station, Fiesta Henderson and Fiesta Rancho properties.
Westgate Las Vegas Resort and Casino has confirmed that it will remain closed until June 18, and will begin taking hotel reservations after this date.
A statement from the casino read: "Westgate's main priority continues to be the health and safety of all our guests, team members, and the community. We are grateful to our local and state government, law enforcement, health care workers and the community at large for working tirelessly to protect Nevada residents and their families.
"If you have a reservation scheduled during the period in which the property is temporarily closing, your reservation will automatically be cancelled and any deposits you made will be refunded automatically – there is no need to call the Westgate Call Center. Please allow up to seven business days for your refund to process.
"If you booked with a third-party reservation service or website, please contact them directly to re-book. If you are a Westgate Owner, your week will automatically be redeposited into your account. You may contact us immediately to rebook for future dates at no additional fee. Please have your original confirmation information at hand to speed any processing."
Island Resort and Casino will also begin its first phase of reopening from tomorrow (Wednesday 6 May). The Michigan casino, posting on its official Facebook page, provided guidelines for its employees and guests to adhere to upon reopening.
The statement read: "We are excited to see you here at the Island Resort & Casino! As always, we strive to provide superior service and quality entertainment for our guests. To do this in the safest manner while keeping the health of our guests and employees the number one priority we have outlined these guidelines and expectations to ensure a healthy return."
As part of the phased opening, the casino confirmed that slot machines, select food services, bars, bingo and retail will be available for its guests from May 6 along with cashiers, Island Club, VIP services and guest services.
From May 8 its Sage Run and Sweetgrass golf course will be accessible with its hotel confirmed to open five days later (May 13). Its gaming tables, poker, spa, pool, fitness centre, headline and club 41 entertainment and slot tournaments will be opened during the later phase, dates unconfirmed.
The casino confirmed all guests will have to undergo a temperature check with an infrared thermometer and any customer or employee with a temperature over 100 degrees fahrenheit will not be admitted.
Mountaineer Racetrack, Canterbury Park, and Monmouth Park have all provided further updates on scheduled reopening's. Canterbury Park has confirmed that the horse stabling area will reopen this coming Friday (May 8) with a limited capacity to accept horses from facilities around the US.
The Minnesota stable area was originally scheduled to open on April 24 but, due to the virus, was pushed back.
Mountaineer Casino, Racetrack & Resort, located in Chester, West Virginia, has revealed it is planning on having live thoroughbred racing return on May 31 with a 7pm post time. Meanwhile it confirmed that its casino remains closed to the public at this moment in time.
Stating on its official Facebook page, the casino said: "Monmouth Park's Opening Day has been pushed back to July 4 weekend. More updates will be posted as they become available."