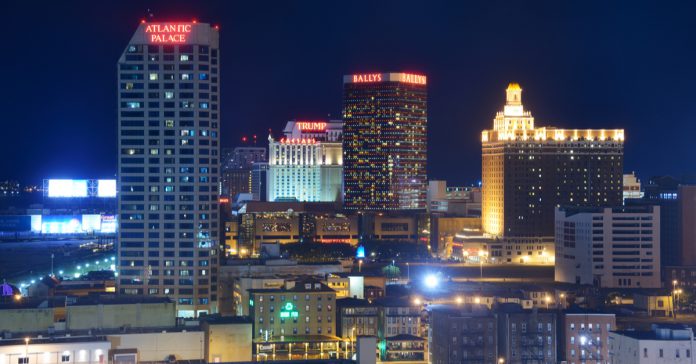 President of the Casino Association of New Jersey Steve Callender has issued a statement on behalf of the association calling for the Atlantic City economic stimulus and relief bills to be passed 'as quickly as possible'.
Callender expressed that the introduction of S2400 (Senate bill) and S2398 (Companion bill) in the Senate and the A4032  and A4031 in the Assembly are "critical to ensure our industry and its thousands of employees have a path forward once we are through this pandemic."
The US senate passed a $2tn coronavirus aid bill in March, the largest economic stimulus in US history. The nearly 900-page bill amounts to roughly half the size of the US governments annual budget.
The bill includes direct payments of £1,200 to individuals who earn $75,000 or less and an additional $500 per each child, an expansion of unemployment aid, $500bn fund to help companies, $350bn in loans for small businesses and $100bn for hospitals and health systems fighting the pandemic.
The statement said: "The COVID-19 pandemic is the greatest health threat of our lifetime. This crisis has caused an unimaginable loss of life and devastated our state and local economy. 
"Atlantic City casinos and hotels have been closed since March 16, and once we reopen and start to recover, we know that there is a long road ahead of us and our employees. This legislation will help stabilise this vital industry, support the safe reopening of our properties, and help us welcome back employees and guests as soon as New Jersey's stay-at-home order is lifted. 
"This legislation will also help us resume our purchases from New Jersey vendors, as well as the tax payments that are based on casino revenue and employment."
Callender went on to express the importance of the gaming industry and highlighted the "significant contribution" it has made to the state and local economy over the years.
He added: "Until the recent closure of our casinos, the New Jersey casino industry directly employed over 26,000 people, hosted more than 25 million annual visitors, and in 2019, paid nearly $500m in local, county, and state taxes. 
"According to the American Gaming Association, New Jersey's casino industry annual tax impact to state and local governments is over $1bn, and its total economic impact across the state of New Jersey is $6.45bn. 
"We are proud of our track record of giving back to the communities we serve. We are invested in our city, which is why all of our casinos have been making donations to local organisations. Our industry also proudly supports New Jersey businesses by supporting local vendors, donating millions in financial resources and volunteering with local charities. 
"We urge legislators to recognise the gaming industry's significant contributions to New Jersey's economic recovery and pass this economic relief package as quickly as possible."