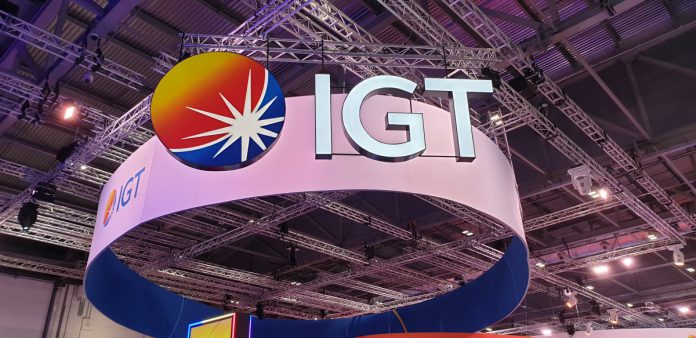 International Game Technology has seen revenue decline in each business segment and across all primary revenue streams with losses growing amid the ongoing global health crisis.
Becoming the latest organisation to document the COVID-19 impacts on first quarter operations, IGT follows a similar theme of detailing a "solid start" during the first two months of the year before focus shifted significantly.
Acknowledging a switch to structural cost savings initiatives, IGT has withdrawn its previously announced 2020 projections while also reasserting confidence of achieving liquidity of $2.2bn.
"After a solid start in the first two months of the year, we quickly shifted our focus to the global COVID-19 health crisis in March," said Marco Sala, CEO of IGT. "The safety and well-being of our people, customers, and communities have been our highest priority since day one. 
"We implemented robust business continuity plans and maintain service levels at our normal, high standards. I am grateful for the passion and perseverance the entire IGT team has demonstrated during these unprecedented times and I am confident IGT is well positioned to emerge from the crisis a stronger, even more competitive organisation."
Revenue during the year's first quarter fell 18 per cent to $940m from $1.14bn, due to the global closures of casinos and gaming halls, reduced traffic to points of sale resulting in lower lottery service revenue and gaming product sales reflecting fewer unit shipments in North America and Internationally. Lottery product sales growth is said to have been driven by increased non-terminal revenue.
The company has also reported an operating loss of $197m in its latest financial report, as opposed to income of $178m a year earlier, with IGT commenting on a "benefit from initial actions taken to reduce operating costs". Adjusted EBITDA came in at $309m, reflecting a 26 per cent drop from $417m.
"We've taken swift actions across all non-essential costs and are now switching our focus to structural cost savings initiatives. At the same time, we have adopted strict measures to preserve liquidity in the current environment," noted Max Chiara, CFO of IGT. 
"Given the uncertainty created by COVID-19, we are withdrawing our previous financial outlook for 2020, but we are confident that with $2.2bn of liquidity, we are geared with sound financial flexibility to weather the storm caused by the COVID-19 pandemic."