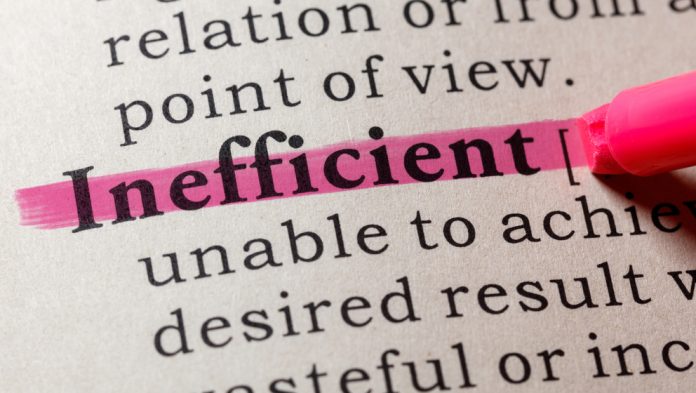 Creating an application is only half of the battle, claimed Cameron Conn, co-founder and CEO of OneComply, who explained that with that comes a sense of both satisfaction and relief once completed.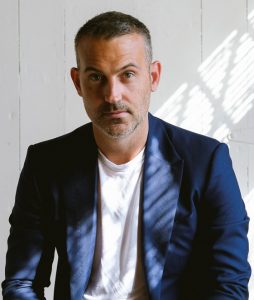 OneComply, a Vancouver-based corporate and personal licencing firm, recently entered into a service agreement with Las Vegas gaming manufacturer GameCo LCC which saw the launch of its new web-based compliance and licensing solution.
Conn spoke to CasinoBeats about  the importance of GameCo's support, how its solution can help gambling companies and emphasised the security of its cloud software.
CasinoBeats: When and how did you come up with the idea of starting your new web-based compliance and licensing solution? 
Cameron Conn: Being in the gaming industry my entire career, getting a gaming license was a necessary part of the job. Fortunately working in the bricks and mortar sector, I only had to focus on my single disclosure form and that was it. 
It wasn't until I started my own gaming business, I realised the massive impact it has on an entire organisation to get all of your executive and business disclosures submitted. What made it harder was we had to get multiple licenses at the same time. I was more focused on submitted applications than I was on running my business. 
I vowed if I ever started another company, it would be tackling the inefficiencies in this process. Once PASPA was repealed, I knew there was going to be a huge market for new innovation and companies scaling their operations to multiple jurisdictions.
CB: How important was it to get the support from GameCO LLC? 
CC: Blaine, the CEO of GameCo, has been incredibly supportive of the project when we first discussed OneComply in 2019. Knowing that we had a future customer in GameCo validated the pain point caused by constantly going through the licensing process. 
More importantly, we had the support of a client that appreciated what it takes to start a new company and would be supportive of the process it takes to create a truly impactful solution. Our ongoing dialogue with clients like GameCo ensures we are designing product functions that will allow them to scale their business with increased security, accuracy, and efficiency.
CB: How much interest have you had from gambling and gambling-related companies? 
CC: One of the first things we did before developing a line of code was to start calling everyone we knew in the industry to ask them about their licensing process. Having some truly amazing friends and colleagues in the industry allowed us to validate the solution to the entire spectrum of the industry, from major operators, payment providers, investors, and suppliers. 
Luckily for us, the licensing process is designed to be difficult and time-consuming and no one we spoke to had the silver bullet to the problem. It was solved by either time or money. 
Telling companies you could save them both of these vital resources is a quick way to garner interest in your solution. Using this interest and engagement with potential clients, we quickly identified the first product iterations that would be the most impactful on their organisations.
CB: Can you explain a bit more how your new web-based compliance and licensing solution will help gambling companies?
CC: Not all licenses are created equal. While each jurisdiction has its own nuances, specific formats, and questions, the majority of the information required is the same. By creating a centralised onboarding process that captures the jurisdictional agnostic information, we can immediately supply any application, corporate or business, with the necessary information to be around 95 per cent complete.
Depending on the jurisdiction a client is applying too, we present the regulator specific questions in our supplemental portal to shore up any outlier questions or requests. Once a client completes their profile our proprietary data transfer tool instantly takes the client's centralised information and places it directly onto an application in the right field, at the right size, and in the right format. 
This not only creates massive time savings on filling out applications for multiple jurisdictions but removes all the redundancy often presented in the applications themselves. The state of Colorado makes you write your name at the top of every single page, for 25 pages! 
Creating these applications is only half of the battle. There is a satisfaction and relief that comes with completing an application. It is the most accurate and up to date reflection of your business or your personal governance. But once that application is sent off, it slowly becomes out of date. 
Businesses change addresses, hire new directors, scale to new jurisdictions, while executives change jobs, get married, and their families grow. Not to mention yearly financials and tax filings. Each one of these activities will need to be reflected on a renewal or new application. By centralising this data, there is a single source to update and manage. 
Users will no longer have to transcribe from one application to another, remember where they stored documents, everything is contained within one portal. Driver's license expire? We notify you. Tax year over, we ask you to update. Constantly engaging with our clients allows OneComply to be a living portal of their personal and corporate governance. 
When a new application is needed, the applicant is able to quickly select the jurisdiction, application type, and generate an up to date document ready for signature and notary. 
The last part of the licensing process is an investigation. The regulatory body has reviewed your application and will begin to request additional documentation to continue their investigation. This requires the applicant to use either a digital file storage system that needs to be created, formatted or uploaded with the required documents, or to take these very sensitive documents and place them on a thumb drive and toss it in the mail. 
OneComply allows applicants to give investigators direct access to OneComply's document portal to view items that have been requested. Once again allowing for a single source of protected data that is formatted and designed for the investigation process making it not only easy for the applicant to upload files but for the investigators to find and review these files.
CB: You mentioned all the data will be stored in a 'secure cloud software'. You'll have a lot of important and potentially sensitive information stored in your cloud software, can you guarantee that the cloud system is 100 per cent secure? 
CC: I think if you ask any security consultant they will tell you that no system is 100% secure, especially with end user access. That being said we are 100% committed to security and privacy. Our platform has been architected and built with a security-first approach.  
We closely follow SOC standards as defined by AICPA. All data is stored in encrypted AWS storage. We commission regular penetration & vulnerability testing on all aspects of our infrastructure and system. As our company grows, our investment into security will grow with it.
Security of this sensitive information is not only about the digital storage of information, but in the process of how data is collected, how applications are reviewed, printed and stored. Most physical applications are not completed in one session. Is that document now sitting on someone's desk to be worked on later? Is it being locked up in a lock filing cabinet? If you have someone reviewing an application before it is signed off on, are they taking the security of your information seriously and following the same steps you would. 
We designed OneComply so an applicant can provide collaborator access within the system to update or review an application so you are not emailing or printing copies for review. We also allow users to add a copy of their final submission with fingerprints and signatures so a digital record of your license process can be managed in OneComply. 
The goal has been to allow applicants to complete their applications in one single secure location from creation, investigation to approval.
CB: What's the future ambition now for your licensing solution? 
CC:The gaming industry is the beachhead for the OneComply solution. Numerous other business sectors face the same stresses when it comes to regulatory licensing. Our knowledge of the gaming industry has allowed us to confidently launch our product to gain market traction while investigating the applicable sectors that we can scale to next.
In direct relation to gaming, managing the information needed for licensing allows for a great deal of future automation for our clients. Whether that is regulatory reporting, due diligence, laws, and statute impacts of business decisions, there are a lot of future product iterations in our development pipeline. Working with our clients will help us identify what will be the most impactful for them and the industry as a whole. 
OneComply is designed to remove the barriers of entry to this industry. Whether that be new innovative startups, or existing companies looking to scale efficiently. We want companies to focus on running their business and pushing our industry forward.