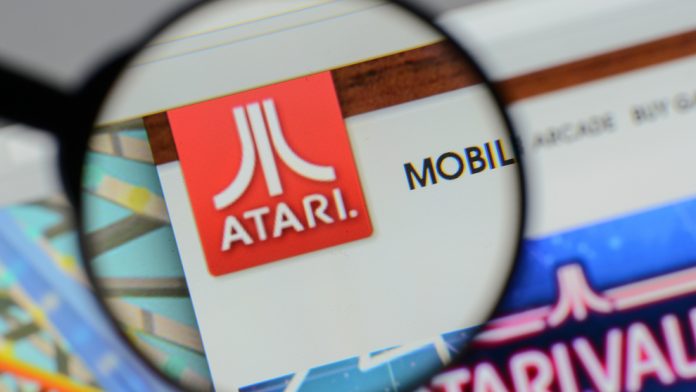 Atari has announced a partnership with Unikrn to accelerate the integration of the Atari Token via incorporating into the latter's cryptocurrency ecosystems.
As part of the new link-up, Unikrn will gain access to Atari's catalogue of games which includes Centipede, Pong and Asteroids as well as providing crypto technology, skill-based wagering opportunities via Unkrn's patent-pending UMode platform, and wagering experiences to Atari Casino and Atari Token.
Rahul Sood, Unikrn co-founder and former CEO of Microsoft Ventures, said: "Unikrn and Atari are pioneers in the gaming industry, changing the world around us with creativity and innovation.
"We know the wagering will be an increasingly driving force in the game industry's future development, and we can't wait to get the benefits of this partnership to Unikrn's community."
The Atari Token, currently scheduled to launch by September of this year, was issued by Atari Chain, a subsidiary of the group created to lead the development of ongoing projects in the field of cryptocurrencies in entertainment-based industries.
"Today we have forged another essential partnership to support Atari's journey into cryptocurrency and blockchain-based entertainment experiences," said Fred Chesnais, Atari CEO.
"Unikrn's thriving ecosystem will provide Atari Token holders with significant additional utility and value, while the addition of Atari's classic arcade brands to that ecosystem will offer extensive familiar-yet-new gaming content to Unikrn's community."
This follows Atari's team up with Native Gaming and Black Dog Venture Partners at the start of this month which saw the integration of Native's upcoming cryptocurrency in the 'world's first massive multiplayer slot game'.