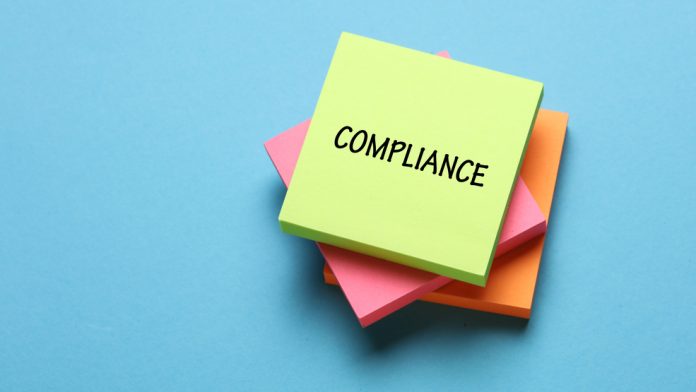 Affiliates must remain on the front foot when it comes to compliance, Hamish Brown, VP of casino at Catena Media told delegates, with it now becoming more important than ever to maintain an environment of self-regulation. 
The comment comes in response to recent calls from the Responsible Affiliates in Gaming which supported  'in principle the introduction of statutory licensing or registration regime' for affiliates operating within the UK gambling market.
Speaking as part of day two's Leaders panel – Affiliates, which was sponsored by bet365 Affiliates, Brown was joined by Tobias Svensen, CEO, CasinoGrounds; Jonathan Edelshaim , CEO, Natural Intelligence; Marcos Oliveira, chief affiliate officer, Clever Advertising Group and moderator Fintan Costello, managing director, Bonusfinder.com
Discussing the topic of licensing affiliates, Brown emphasised that this was no major concern for Catena Media, but was rather a competitive advantage: "Obviously the US is a highly compliant, regulated market so we've got to be very mindful of that when we're operating in the US. We have to be seen as a good actor in all jurisdictions in which we operate. We're not concerned by that. 
"So, we see regulation of affiliates as a competitive advantage, we already have a really strong compliance infrastructure, we're able to adapt and scale our compliance response so that we can adapt and thrive. 
"We do need to make sure that we're on a level playing field though. If it's only a small section of the affiliate community which is under a licensing regime, and others are doing what they want, then a level playing field is not there which is not the way that the industry wants to go. 
"But I think that more than ever in territories where licensing is in place for affiliates, self-regulation is more important than ever. We need to stay on the front foot and maintain really strong internal compliance regimes to make sure that we're being seen as good actors by consumers and by regulators. If we can do that, then maybe we can maintain an environment of self-regulation rather than licensing." 
The notion of establishing a 'level playing field' when it comes to licensing affiliates was first brought up by Edelshaim, who pointed out that there does need to be mechanisms in place to ensure that all affiliates are bound by the same regulations. 
Explaining that licensing is a 'tricky' topic, he said: "It's a tricky one, obviously it's easier without it, but it may come to a stage where it becomes mandatory in certain areas. We're not really sure what we're supporting yet, but we think that we're at a point in time where certain procedures need to be in place, I'm not sure if that includes full licensing. 
"But we are working with the legal and compliance teams with operators and bookies. Whether we wanted to or not is a different question, but we obviously do certain things within the regulations that they adhere to. 
"To be honest, we want to become more socially responsible and more connected to those requirements. But if we choose to do it and our competitors do not, then we've just created a non-even playing ground. So we think that if we're supposed to work in accordance with the regulations, and work alongside the operators to ensure that they're not exposed to certain fines, there has to be certain mechanisms in place to make it an even playing ground. 
"What we're seeing is a lot of requirements coming our way, and compliance departments are looking at the bigger aggregators, while the smaller ones are just doing whatever they want. So at the moment, it doesn't really make sense." 
In response to Costello's point that getting affiliates to sit around the table to agree on a certain piece of legislation, Tobias Svensen argued that regulators must take a practical approach if they want to make the licensing proposition appear attractive for affiliates. 
He added: "I think it's going to be hard to get them to agree. We entered New Jersey, but when we wanted to apply for the ancillary licence, we concluded that it was a 53-page pdf document which 16 people in our company have to fill out. It asked really detailed questions, but it was obvious that it was based on an outdated law. It was based on the Information Act which came before the internet. It made the whole process difficult. 
"They need to make gaining a licence simple and they need to involve affiliate companies in the process of setting up licences rather than just taking the classic regulator approach of looking at it from a political point of view rather than a practical point of view."
Marcos Oliveira, meanwhile, argued that legislation can be a good thing providing it is reasonable: "I think it's easy to approve a draft piece of legislation if everyone remains reasonable. 'Reasonable' is the best word in the business. What we want is something you can rely on and that is more credible. 
"The worst part about being in gambling is being credible, and for everyone outside to look at you as a proper business. So if you have these set of rules which gives the government and the regulator the sense that everything in your company is legitimate, then there is nothing for you to worry about."
CasinoBeats Malta Digital, delivered in association with Gaming Malta, takes place from 30 June to 2 July 2020 and features 40 virtual exhibitors, numerous networking opportunities, 130 leading speakers, and countless business opportunities for 3,000 senior decision-makers from operators, suppliers, affiliates and other industry stakeholders.
Alongside the exhibition, networking and conference, all delegates also gain access to the full range of entertainment on offer, including free-play slots, daily competitions and a selection of prizes such as iPads and cash.
Find full details of CasinoBeats Malta Digital, including information about how to register and the discounts available on company group passes, at the event's official website: https://sbcevents.com/casinobeats-malta-digital/