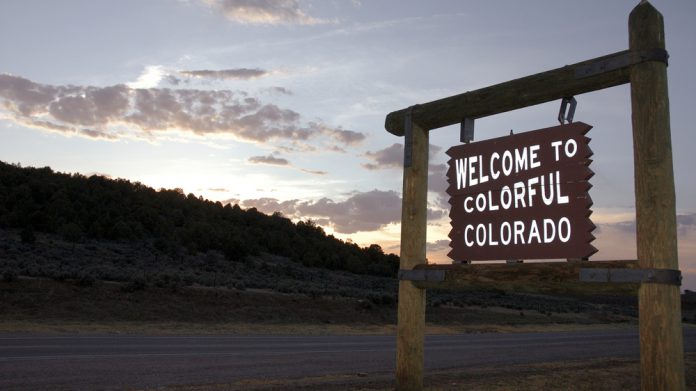 Colorado sportsbooks saw a nontraditional sports boost once again for the month of June, however, this is just setting the stage ahead of the slow retail reopening and impending return of major sports across North America, reports PlayColorado. 
After the Centennial State's first month of action "topped the debut month of most of the largest markets in the country," in its second online sportsbooks generated $38.1m in wagers, up 49 per cent from $25.6m in bets in May.
This resulted in $34.7m in payouts, a 50 per cent uptick from $23.1m in May, with the month also producing operator revenue of $2.2m (May: $946,741) and yielding $217,023 in taxes.
"Considering Colorado's online sportsbooks launched in the middle of a pandemic that had all but shut down major sports, the first two months of sports betting have surpassed expectations," said Dustin Gouker, lead analyst for PlayColorado.com.
"That quick start should have Colorado's online sportsbooks well-prepared for a much higher level of engagement, which is already happening."
Ahead of the added engagement set to be welcome via the slow resumption of retail activities, Colorado sports bettors will also welcome the return of more traditional sports after table tennis drew the most wagers in June at $9.1m.
With Major League Baseball in play, the NBA close to its Orlando restart, the NHL set to begin in early August, and the NFL season looming, the sports betting environment could change drastically in the coming weeks.
Gouker commented: "Colorado is home to two legitimate championship contenders in the Denver Nuggets and Colorado Avalanche, and that will almost certainly draw significant action. 
"In this environment, things can change quickly. But pent-up demand, the start of the Colorado Rockies season, and the restart of basketball should push July to something more closely resembling a normal month."
Adding: "Sportsbooks have been creative in engaging bettors, and that will help when major US sports restart. Retail sports betting sites will help, too. July and August should be exciting months for the industry."