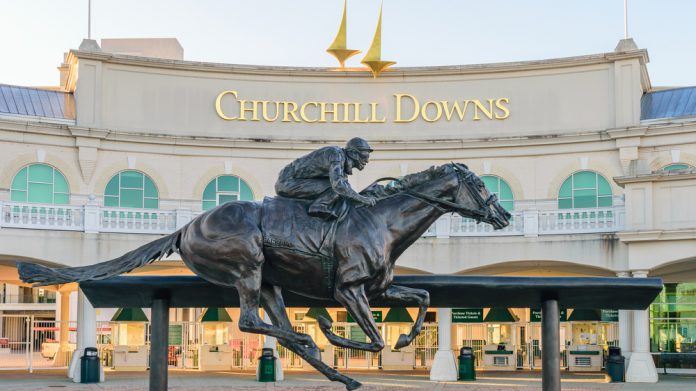 Churchill Downs Incorporated has reported further decreases, brought on by a combination of COVID-19 related closures and sporting postponements, continuing a familiar theme and compounding slight decreases reported earlier in the year.
CDI temporarily suspended operations at its roster of properties in March, with temporary employee furloughs announced a short time later as a direct result, however, the firm has now resumed action of all gaming venues in its portfolio with the exception of Calder Casino in Miami, Florida.
Revenue for the quarter declined 61 per cent when contrasted with the same period a year earlier, finishing up at $185.1m from $477.4m. Q2 net loss came in at $118.8m contrasted to an income of $107.1m in 2019 with adjusted EBITDA falling 86 per cent to $30.1m (2019: $215m).
Revenue at the firm's flagship Churchill Downs Racetrack reached $30.2m (2019: $193.1m) as adjusted EBITDA dropped from $121.9m to $4.5m, driven by the rescheduling of the 146th Kentucky Oaks and Derby, and a $13.5m decrease at Derby City Gaming due to the temporary suspension of operations.
CDI's gaming segment saw revenue and adjusted EBITDA reported as $37.3m (2019: $177.8m) and a loss of $2m (2019: +$76.1m), respectively, due to the temporary suspension of operations of all properties and the related loss of revenue at each.
Increases were felt across the group's online wagering reporting section, as revenue rose from $96m to $121.6m and adjusted EBITDA reached $38.8m from $22.2m.
For the six month period to June 30, CDI's revenue came in at $438m (2019: $742.8m), net loss was reported as $142.2 compared to 2019's income of $118.7m with adjusted EBITDA of $85.4m (2019: $289.6m).
"Our teams have been excited to welcome our guests back to our properties with enhanced safety and social distancing protocols," noted Bill Carstanjen, chief executive officer of CDI.
"Our team is looking forward to a safe and successful 146th Kentucky Derby on September 5th when we can come together to celebrate this time-honored great American tradition."