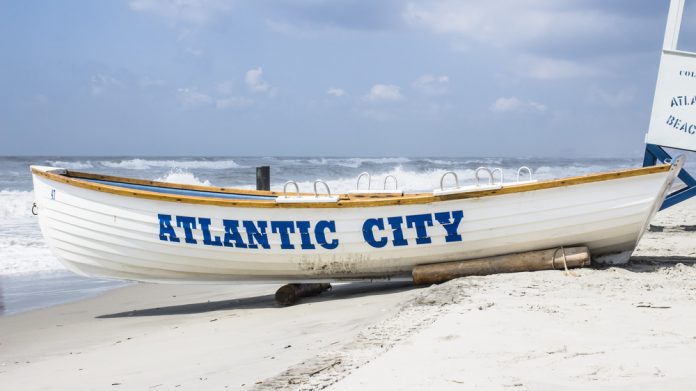 New Jersey is celebrating a bumper August after the return of major sports catapulted the region "to the best month in the history of any legal jurisdiction," as igaming edged out its previous record performance.
New Jersey's online casinos and poker rooms continued to impress during the month with a record $87.8m in revenue, up 113.6 per cent from $41.1m in August 2019. 
With Atlantic City casinos open for the entire month, generating $199.1m in revenue, online casinos still edged the record $87.5m generated in July to take New Jersey's total gaming revenue for the month to $326.3m, a 7.5 per cent drop from $352.7m year-on-year.
Golden Nugget continued its market leading igaming status with revenue of $27.6m (2019: $14.9m), with Borgata, which reopened to the general public on July 26, leading the land-based table with $40.4m (2019: $71.9m).
Furthermore, the month also represented the fifth consecutive month that online casinos and poker have topped at least $80m. Year-to-date, online gambling has generated $597.98m and analysts at PlayNJ assert that it is on pace to more than double 2019's $482.7m revenue.
"New Jersey's online casino market appears to have set a new floor as it continues to fare well even as casinos reopen in Atlantic City," commented Eric Ramsey, analyst for PlayNJ. 
"As people were forced to stay home, they were introduced to these online gambling products. And many of those gamblers apparently liked what they found. I am not sure the online market will ever return to pre-pandemic levels."
New Jersey's online and retail sportsbooks collected a record $667.98m in wagers in August, up 112 per cent from $315.1m in July, surpassing Nevada's all-jurisdiction record of $614.1m set in November 2019.
August's handle was up 127.5 per cent from $293.6m yoy, bettering the state record $562.7m handle set in November. The latest figure means New Jersey sportsbooks have collected $8.4bn in wagers since the industry launched.
"A full schedule of baseball, basketball, and hockey was enough to unleash an avalanche of pent-up demand," said Dustin Gouker, lead analyst for PlayNJ.com. "New Jersey's sports betting market has proven resilient since the pandemic began, drawing more bettor interest since March than any other US. jurisdiction. With major sports back on the board, though, the state's sportsbooks are showing shocking strength."