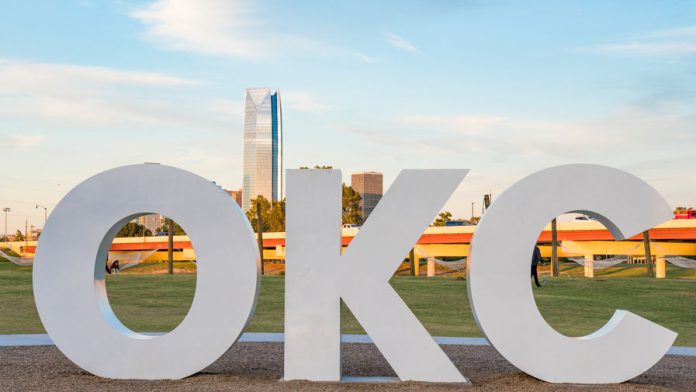 US gaming tech firm Scientific Games has lauded its long-term partner, the Oklahoma Lottery, after a $1bn milestone was surpassed on its fifteenth anniversary.
The landmark figure represents the total contributions made to the Oklahoma Education Lottery Trust Fund, which is designed to maximise revenue for public education state-wide.
The Oklahoma Lottery, one of the youngest in the US, has partnered with Scientific Games on all of its games and technology since its inception in 2005.
Three years ago the group received profit relief through state legislation, and entered a major growth phase with a commitment to deliver additional dollars to Oklahoma education. Since the relief went into effect on July 1, 2017, scratcher game retail sales have grown by almost 200 per cent.
"When voters approved the Oklahoma Lottery in 2004, they did so with the promise of increased funding for education. Today we celebrate an accomplishment that has helped countless Oklahoma teachers and students," said Jay Finks, deputy director of Oklahoma Lottery, who will become executive director on November 1.
"The Oklahoma Lottery recognises Scientific Games' partnership and commitment to helping our organisation succeed.  Their contribution to our business has been a major factor in our recent success and why we can celebrate hitting the $1bn mark," it was added.
Scientific Games provides the Oklahoma Lottery's central gaming system and services across the network of 1,900 retailers, and boasts a roster of more than 50 members of staff based at its Oklahoma City operations.
Through its performance-driven enhanced partnership program, Scientific Games provides Oklahoma Scratchers games as well as collaborating on analytics and insights, advanced logistics, and retailer optimisation. 
"On behalf of Scientific Games, we congratulate the Oklahoma Lottery on topping $1bn in proceeds to education at its 15th Anniversary," added John Schulz, SVP instant products for Scientific Games. 
"We commend the Lottery for its vision and commitment to maximising profits to benefit education. It has been an honour to support its leadership and the State of Oklahoma on this journey to success."