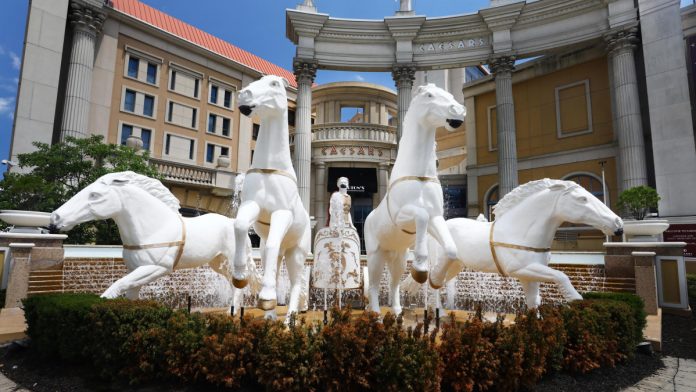 Caesars Entertainment has announced the agreement of a "historic acquisition" which will see the firm purchase William Hill for £2.9bn. 
Coming just a short time after the bookmaker confirmed the receipt of two proposals, the other from US private equity fund Apollo Global Management, the acquisition, which is subject to antitrust and regulatory approvals, is expected to be finalised in the second half of 2021.
"The opportunity to combine our land based-casinos, sports betting and online gaming in the US is a truly exciting prospect," explained Caesars Entertainment CEO Tom Reeg. 
"William Hill's sports betting expertise will complement Caesars' current offering, enabling the combined group to serve our customers in the fast-growing US sports betting and online market. 
"We look forward to working with William Hill to support future growth in the US by providing our customers with a superior and comprehensive experience across all areas of gaming, sports betting, and entertainment."
Caesars believes that the enlarged online gaming and sports businesses to be created as a result of the transaction could generate in the region of $600m-$700m in net revenue during 2021.
The agreement builds upon a current US joint venture operated by Caesars and William Hill, with 20 per cent and 80 per cent equity ownership respectively, which the former believes needs to be broadened in scope in order to be fully maximising across the betting and gaming ecosystem.
In order to maximise and support the wider business propositions offered by William Hill, following completion Caesars is to seek suitable partners or owners who have aligned objectives and approaches, and who will be focused on the longer-term ambitions of those businesses.
"The William Hill Board believes this is the best option for William Hill at an attractive price for shareholders," said Roger Devlin, chairman of William Hill, commented on the acquisition. 
"It recognises the significant progress the William Hill Group has made over the last 18 months, as well as the risk and significant investment required to maximise the US opportunity given intense competition in the US and the potential for regulatory disruption in the UK and Europe."
Under the terms of the acquisition, which will subsequently be put to the shareholders of William Hill for majority approval, those aforementioned individuals will be entitled to receive 272 pence per share. This represents a 57.6 per cent premium to the closing price on September 1, which was the final business day before a first approach was made.
"Under the revitalised senior leadership team, William Hill has been delivering on its strategy and potential. William Hill is one of the world's leading betting and gambling companies, with a long and proud heritage," Devlin continued. 
"It is one of the most recognised brands globally. Over recent years, it has transformed from a business once heavily reliant on UK retail into a company that is truly diversified by geography and channel, providing a stable standalone platform for future growth.
"For now, it is very much business as usual. Employees will be kept fully informed through this process. In terms of our UK and international businesses, we believe they have a strong future ahead and we will work with Caesars to find suitable partners to further the long-term growth prospects of these businesses."