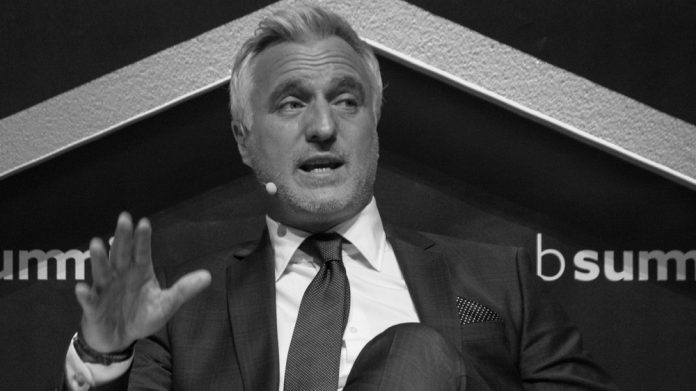 PokerStars has named former Paris Saint-Germain, Tottenham Hotspur and Newcastle United footballer David Ginola as the firm's new sportsbook brand ambassador.
The ex-France international is charged with bringing his style and know-how to PokerStars sports promotions, aimed at entertaining the firm's community and enhancing the viewing experience for fans in his native country.
"Becoming a PokerStars ambassador is a huge honour," said Ginola. "I am very happy to take on this exhilarating role and to be able to share an exciting common adventure with the PokerStars community. It's going to be great to announce La Grosse Cote. Boosting match odds is a great way to ignite the game of sports betting."
The partnership kicks off with Ginola playing the key role in 'La Grosse Cote', a new campaign that invites French sports fans to take advantage of boosted odds and offers on the biggest games running at the same time.
La Grosse Cote will highlight the matches of most interest to the PokerStars community each week and feature teams to win at what it bills as "super-boosted odds". Ginola will front the campaign and lead the 'drop of the superboost' each week during the European Cups and French football league. 
Tom Warren, marketing director at PokerStars, added: "David's charisma and charm made him the perfect choice when looking for an ambassador to command this role and bring passion and flair to our plans in France. 
"La Grosse Cote is appointment viewing. It's all about stand- out offers on the matches our community are most interested in, and we can't think of anyone better to bring these offers to life. We look forward to working closely with him on more ways to truly engage our community."