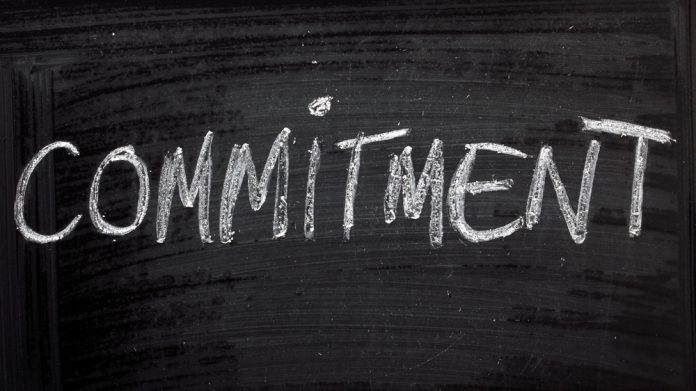 The Betting and Gaming Council has reaffirmed its 10 point pledge, first outlined in March, which are designed to protect staff and customers as the second national lockdown commences across England.
Outlining the standards expected of BGC members at the time of the UK-wide lockdown earlier in the year, the unveiling followed concerns being raised that the closure of betting shops and casinos could lead to a rise in problem gambling online.
BGC members have once again signed up to the 10 pledges, which include an increase in safer gambling messages, the active promotion of deposit limits and welfare checks for staff.
This is in addition to the operators' existing pledge that at least 20 per cent of TV and radio advertisements should be safer gambling messages, which follows on from the whistle to whistle ban on TV betting ads during live sports broadcasts, and action to further prevent under-18s from seeing betting adverts online.
"Our members did not hesitate to sign up to our 10-pledge action plan in March and I am delighted that they have done so again as we, regrettably, go back into some form of lockdown, admittedly with far fewer restrictions this time," explained Michael Dugher, BGC chief executive.
"Nothing is more important than the safety and welfare of our staff and customers, and these pledges make very clear the standards expected of our members in the coming weeks.
"This is further evidence of our commitment, ahead of the Government's Review, to driving up standards across our industry, as well as our members' strong support to supporting the national effort to defeat COVID-19."
The BGC pledges in full are:
Increase safer gambling messages across all sites and direct to all customers.

Step up interventions if customers increase time and spend beyond normal pre-crisis patterns.

Actively promote deposit limits.

Action to ensure appropriate and responsible advertising including monitoring volume.

Report all illegal, rogue advertising from black market online operators.

One-strike-and-you're-out policy where affiliates breach pledges.

Signpost help to Gamcare and the National Gambling Helpline and Gamstop for self-exclusion.

Ongoing commitment to ensuring funding for research education and treatment.

Welfare checks and well-being help for staff.

Supporting the government's 'National Effort' with volunteers and facilities.