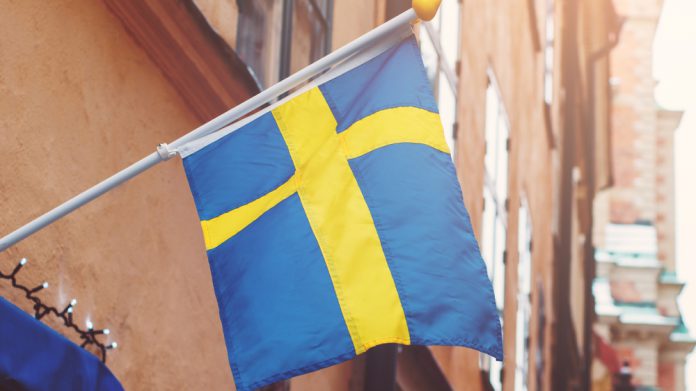 LeoVegas has addressed a "favourable development" in most of its operational markets during the year's third quarter, lauding a growing customer base as numerous regions score double-digit growth year-on-year.
Lamenting a "troubling" Swedish market, the online gambling operator also acknowledged that it expects to receive nationwide licences in Germany once they are available. The country, which is expected to implement its new licensing system during 2021's Q2, generated approximately 17 per cent of the group's total revenue during the third quarter.
Elaborating on difficulties endured in the Swedish market once again, Gustaf Hagman, president and CEO and LeoVegas, explained: "In Sweden we are seeing a troubling development in which the unlicensed market continues to grow unhindered. A growing number of operators without licences are actively targeting Swedish players, including those who have been barred by the self-exclusion tool Spelpaus. 
"This has been confirmed by, among others, several organisations that provide help to people with a gambling problem. These organisations have noted that the majority of those seeking help are playing with the unlicensed operators. 
"The problem is big and is shaking the foundation of the entire Swedish licence system. Quick and strong measures are now needed by Swedish politicians and authorities to ensure a well functioning Swedish gaming market."
LeoVegas, which launched its GoGoCasino and Livecasino.com brands in Finland ahead of international expansions, saw Q3 revenue rise slightly to €88.9m.
Net gaming revenue amounted to €86m (2019: €86.4m) during the period, which is unchanged yoy but represents a decrease from the second quarter due to a lower hold.
On an NGR per region basis, the Nordics accounted for 35 per cent, the rest of Europe, which is the firm's largest region, came in with 47 per cent, and the rest of the world chipped in with 18 per cent.
Casino accounted for 77 per cent of the group's GGR, live casino made up 16 per cent, and sportsbook came in with seven per cent. The latter represents a recovery during the quarter as a result of an increase in sporting events during the period.
Gross profit during the quarter amounted to €60.9 m (2019: €58.4m), EBITDA fell seven per cent from €12.7m to €11.8m, and customers "again reached a new record level" as NDC's surged 24 per cent to 178,995 from 144,873.
On a year-to-date basis, for the period ending September 30, revenue increased seven per cent to €289.1m (2019: €268.9m), EBITDA surged 25 per cent to €43.8m from €35m and NDC's came in at 567,752, which represents a 27 per cent jump from 447,123.
Hagman explained: "Once again, we have shown our ability to quickly adapt to new, external circumstances, such as those related to the continuing pandemic and the constant regulatory changes in our various markets. 
"During the third quarter we maintained a high pace of innovation and investment, which is strengthening our long-term position and growth prospects. During the quarter our customer base again reached a new record level. 
"The number of depositing customers grew 26 per cent compared with the same period a year ago, which confirms the strong development of our business. This is partly attributable to the ongoing structural shift from land-based gaming to online, but above all to our focus on creating the best product and experience for our customers."
Preliminary revenue for the month of October amounted to €33m (2019: €26m), corresponding to annual growth of 27 per cent, with the changes introduced in the German market on October 15 recording a slightly negative impact on revenue.
"With a positive start to the fourth quarter, a record-large customer base and many exciting initiatives I am looking forward to a strong end to the full year," Hagman concluded.