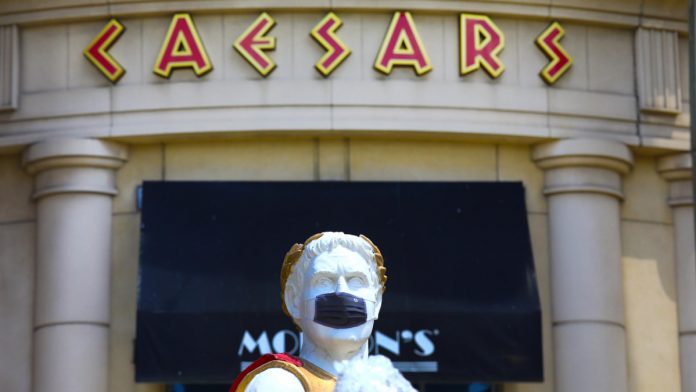 Caesars Entertainment has published its 2019-2020 People Planet Play report on corporate social responsibility.
Within the report, Caesars confirmed its purpose-driven approach and commitment to People Planet Play, a framework underpinning the company's CSR strategy, as a responsible corporate citizen.
Caesars noted that such a report was 'particularly relevant' during the 2019-2020 period due to its merger of Caesars and Eldorado Resorts which resulted in the creation of the enlarged company, as well as the ongoing COVID-19 pandemic that saw the closure of properties around the country for several months.
"This year has certainly presented opportunities and challenges as we respond to the pandemic throughout the U.S.," said Tom Reeg, CEO of Caesars Entertainment.
"Perhaps most importantly, we see this as an opportunity to work together in the newly formed Caesars Entertainment, bridging our community-driven efforts and strengthening them within a larger organisation.
"Where we had set platforms and programs that impacted so many, we can build them up and make them stronger and more impactful than ever before."
The report covers Caesars' key impacts and achievements in seven key areas, with highlights including Diversity, Equity and Inclusion, positive experiences for guests,  social impact, responsible gaming, family values at work, environmental sustainability, and governance. 
In 2019, Caesars legacy properties reported 45 per cent women and 35 per cent racial diversity in management roles. The company also engaged with certified diverse vendors for 17.6 per cent of operational and 10.8 per cent of capital expenditure.
Furthermore, the total community contributions in 2019 amounted to $67m including the value of 370,000 hours volunteered in local communities by team members. Last year, Caesars turned every dollar of revenue into a contribution to its communities of 46 cents.
Celebrating 30 years of responsible gaming leadership last year, Caesars created the 'industry first' comprehensive RG program which included structured RG training for team members.
To read the full Corporate Social Responsibility report, click here.