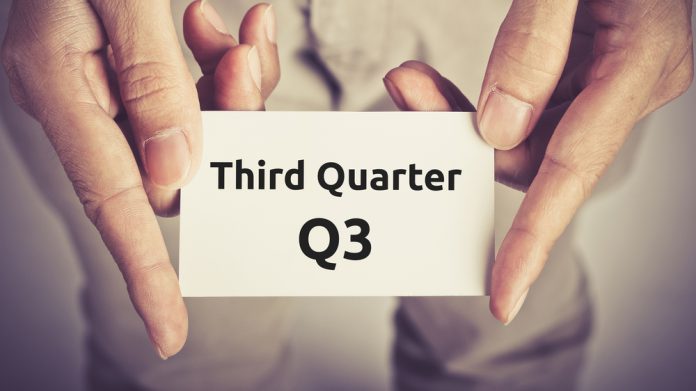 Flutter Entertainment has "exceeded" expectations during the year's third quarter, as continued gaming growth, a standout performance in Australia, US expansion and German regulations all become focal points during the firm's latest report.
Asserting that strong momentum should continue across the remainder of the year, Flutter saw Q3 revenue increase 27 per cent from £1.04bn to £1.32bn amid a string of multi-year partnerships being secured during the period.
Gaming revenue during the 2020's third quarter increased 21 per cent to £527m (2019: £436m), with sports betting documenting a 32 per cent rise from £606m to £798m).
Peter Jackson, chief executive of Flutter, explained: "Flutter's performance in the third quarter exceeded our expectations in both sports and gaming. Our strong trading continued as we grew market share in key regions while retaining our commitment to safer gambling practices. 
"During the quarter we continued to expand our recreational customer base while bringing our businesses together. This included the successful migration of the BetEasy customer base onto the Sportsbet platform in Australia."
Breaking down the figures on a divisional basis, the firm saw its PPB Online segment grow revenue by 14 per cent per cent to £351m (2019: £322m), benefitting from an enhanced customer experience and optimised promotional offerings. Gaming revenue across PPB Online grew 31 per cent, driven by a 51 per cent increase in average daily customers
Revenue across the group's retail estate documented a slight decline to $74m, which saw all of the firm's shops in both Ireland, representing 266 units, and the UK, made up of 357 shops, reopen following the lifting on COVID-19 restrictions. Q4 has subsequently seen this trend reversed.
The "excellent momentum" across both sports and gaming at Sky Betting and Gaming is said to have continued in the quarter, with revenue up 26 per cent to £231m (2019: £183m). Sports and gaming revenue increased 26 per cent and 27 per cent, respectively.
In Australia, Sportsbet delivered pro forma revenue growth of 76 per cent due to a significant rise in average daily customers of 86 per cent, as well as a structural shift to online from retail. In PokerStars, Q3 revenue increased by 5 per cent, with gaming growth of 6 per cent and sports up 3 per cent.
Revenue across Flutter's US business increased 82 per cent to £161m, with over 1.8 million real-money active customers engaging across all our US platforms. This represents the acquisition of more than 450,000 new customers.
Flutter also expects the changes in online gaming regulation in Germany to reduce contribution for the group by £50m on an annualised basis.
"We are very pleased to have retained our position as the number one online operator in the US, where FanDuel has made significant progress against each of its key priorities," Jackson continued 
"We have enhanced the customer experience, secured further strategic media partnerships and acquired more new customers than anticipated. We are on track to generate more than $1.1bn of GGR in the US this year, which will mark a major 'first' for an online operator.
"We are now a truly global business with significant scale. As such we are in a unique position to respond to the many opportunities we see across our growing markets. 
"Looking ahead, whilst the outlook with respect to COVID-19 remains uncertain, we are confident that our business is well positioned to capture further growth in a sustainable and responsible way."