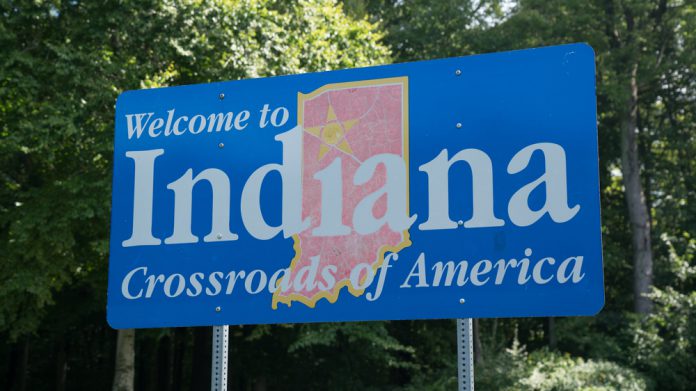 Sportsbooks across Indiana have emerged from a record breaking October performance, with an unexpected enhanced sporting schedule securing handle of more than $230m.
Representing a sign that the region's gains are sustainable, according to analysts from PlayIndiana, the $230.9m figure breaks the previous record $207.5m hit in September, and is up 151.8 per cent from $91.7m in October 2019.
"With a schedule that was more comparable to an ordinary October, Indiana's sportsbooks fared well and offered a clearer read on where Indiana's market stands," stated Dustin Gouker, lead analyst for PlayIndiana.com. 
"Interest in the Indianapolis Colts, Indiana University, and Notre Dame is helping as the state transitions from a market that relies on Chicago to one that is more reliant on local bettors."
October's bets also produced a record $21.1m in adjusted gross revenue for Indiana operators, up 82.9 per cent from $11.5m in October 2019 and surpassing the record $14.3m generated in September. The month's revenue yielded $2m in taxes in October.
Indiana has now generated $1.6bn in bets since launching in September 2019, but the state was topped in September by both Colorado and Illinois to fall to sixth. However, the jurisdiction is said to be becoming less reliant on the Chicago market. 
"The market continues to sustain itself by being innovative, which is going to be critical as competition from neighbouring states such as Illinois and Michigan increases," noted Jessica Welman, analyst for PlayIndiana.com. 
Online betting generated 83.6 per cent, or $193m, of October's handle, with DraftKings/Ameristar Casino leading the market with $90.5m in bets, up from $83.5m in September. 
Retail sportsbooks continued to make gains, combining for a $37.9m handle in October, up from $34.3m in September. Hollywood Lawrenceburg led the way with $11.5m handle, up from $9.9m in September.
"Indiana is among the largest markets that DraftKings holds an advantage over rival FanDuel, leveraging its early entry last year into market dominance," Welman added. "Even as competition has grown, including the entry of William Hill to the market, the top of the online sportsbook food chain has remained remarkably stable."