Similar to playing a volatile slot, it's been a bit of a roller coaster this year, summarised Rob Procter, content specialist director of digital at Scientific Games as he looked back over the last ten months.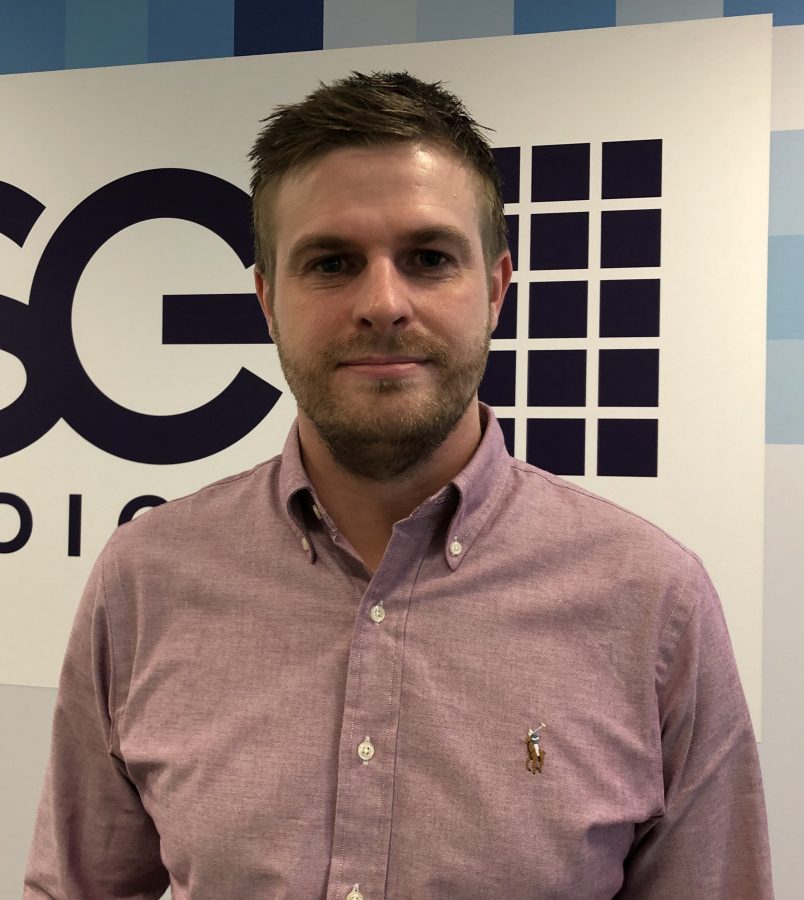 Yet, despite the ongoing pandemic, which is still impacting this and many industries, Procter claimed that from a content perspective, on the digital side of the business, it's been 'a really strong year'.
He noted: "It's been a really strong year full of great new game releases that have resonated with operators and players alike. We'll go again next year with ambitions to produce bigger and better content for our operating partners. "
Looking to the year ahead, Procter highlighted that 'now more than ever' playing slots has been seen as another form of entertainment and the key to embrace 2021 is making sure players are 'entertained'.
"Playing slots is being seen as another form of entertainment," claimed Procter. "Players pay their money and expect to be entertained from the games that we provide them. Going into 2021, that's the key more than anything and making sure that players are having fun. You want them to have the wow factor when launching a game that keeps them coming back for more to experience new levels within the gameplay."
"How we approach game design given recent regulatory changes features more heavily on my mind now"
Procter expressed that recent events, such as national lockdowns, has made the company 'work harder' to protect players. He continued: "How we approach game design given recent regulatory changes features more heavily on my mind now. 
"Looking at factors such as levels of volatility within games and player protection tools is more prominent in our thinking when designing slots and we aim to cater for all different needs across multiple markets. 
"In fact, recent events this year have made us work harder in how we can protect players and provide them with the entertaining journey they're looking for while still providing the quality content they're after."
CasinoBeats puts gameplay at the heart of product selection today via the inaugural Slots Festival, designed to give participants a valuable overview of the games market and the latest trends, providing a new perspective as they develop their product roadmap into 2021.
When asked what he'd be looking forward to the most at the event, Procter noted: "It's great to be a part of this new SBC event right from the off. For me personally, it's a good chance to have a sneak peek of what our competitors are up to and where their creative minds are at. 
"Most importantly, we're looking forward to seeing the reaction from delegates from the new slots that we'll be showcasing at the festival. Next year will mark a new era of content from Scientific Games and we're excited to unveil the diverse mix of products that we think will have a big impact on the industry, so a fresh set of eyes and opinion is always welcome." 
Taking place on Wednesday 18 November, the festival will see attendees be able to drop in at a time convenient for them on the day and try out a host of games in free-play mode, enter slots tournaments with eye-catching prizes, and watch some of the leading casino streamers playing a selection of titles.
"Next year will mark a new era of content from Scientific Games and we're excited to unveil the diverse mix of products…"
Procter went on to reveal that SG Digital will launch its new title 'Book of Ultimate Infinity' exclusively at the festival. He added: "We've got a great pipeline of new games and mechanics to share with delegates at Slots Festival. Book of Ultimate Infinity, launched exclusively at Slots Festival, features the innovative Infinity Reels mechanic from ReelPlay, which itself is very interesting as there are various ways in which we can use it within our own content. 
"When first experimenting with the mechanic, we were perhaps getting slightly carried away given how the reel set keeps expanding. For this new game, however, we've brought it back to the core mechanic and combined it with the 'Book of' genre which we know is very popular within the industry. No one has brought those two concepts together previously and to be the first to go to market is exciting."
Furthermore, SG Digital will be showcasing its Rainbow Riches Midnight Magic, the next instalment from the Rainbow Riches franchise, along with its new game based on the board game Cluedo, which marks the latest chapter in the company's partnership with Hasbro. 
Gaming professionals, such as members of operators' casino teams, slots and casino affiliates, content aggregators, and igaming industry media, can register for the CasinoBeats Slots Festival for free by clicking here.