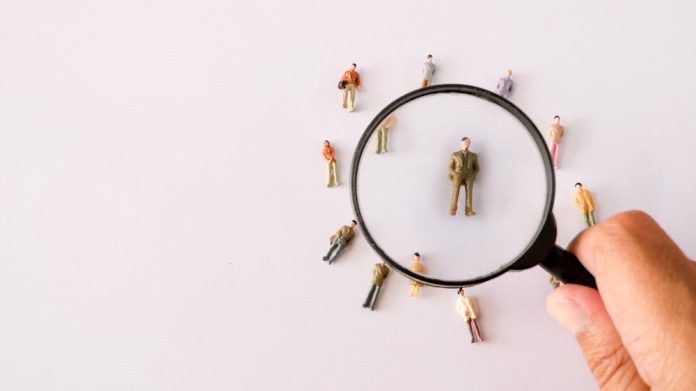 With plenty of comings and goings around the industry, allow CasinoBeats to give you the rundown on a number of recent manoeuvres.
Greentube
Greentube has promoted Steven Batchelor-Manning to the role of director of games technology, as the Novomatic interactive division aims to unveil a "transformative igaming platform".
Having previously occupied numerous roles with the company during the course of the last eight years, including his most recent role as lead architect, Batchelor-Manning is lauded as playing a key role in the development of the company's brand new RGS platform.
In his new appointment, he will lead on the delivery of technology which will allow the supplier to bolster its product catalogue with market-leading features.
Michael Bauer, Greentube CFO/CGO, said: "Steven's technical vision and ambition to leverage modern technologies is a major asset for Greentube and it's been fantastic to watch his career advance within our company.
"As we start rolling out our innovative RGS platform in Q1 next year, Steven's appointment comes at a critical time for our business and he will play a key part in driving the future direction of our games vertical."
Scientific Games
Scientific Games has appointed Laura Probert as chief people officer for the company's digital team, where she will gain responsibility for the business unit's HR function.
Probert joins from global advertising agency WPP, where she was group VP of talent for outcome media company, Xaxis. In the new role, Probert will be reporting to Scientific Games Digital group CEO Jordan Levin and global CHRO Eileen Moore Johnson.
Levin said: "Laura's extremely experienced in HR management having worked with some of the world's leading brands and will be a fantastic addition to our team.
"Our people continue to drive the transformation of our technology and products and their well-being has always be one of our key priorities. Laura has exceptional experience in this area and a passion for putting diversity, inclusion and people performance at the heart of business strategy."
Penn National Gaming
Carl Sottosanti, executive vice president, general counsel and secretary of Penn National Gaming, is to retire at the end of this year, following a "distinguished" 17-year career at the firm.
Sottosanti is praised as having played a critical role in helping drive the company's growth and evolution from a small regional gaming operator into a country wide omnichannel provider of retail and interactive gaming, sports betting and entertainment.
Subject to customary regulatory approvals, Harper Ko will join the firm as EVP, chief legal officer and secretary, effective January 1, 2021. Ko joins PNG from Everi, where she has served as EVP and chief legal officer – general counsel.
"Throughout his career at Penn National, Carl has been known for his tireless work ethic, dogged determination, and fierce advocacy in support of our company's interests," said Jay Snowden, president and CEO.
"Carl has been a trusted personal advisor and a consummate teammate, and while he'll be leaving behind some big shoes to fill, I'm confident that Harper Ko will do a great job in carrying on the standard of excellence that Carl has established for our legal department."
Adding: "Harper brings a wealth of expertise regarding the industry's complex regulatory and compliance requirements that will serve us well as we continue to execute our growth strategies across our land-based, interactive and sports betting platforms. We're excited to add someone of her calibre to our team."
Churchill Downs
Churchill Downs Incorporated has announced that after 11 years at the helm of the legendary racetrack, Kevin Flanery has decided to retire as president of Churchill Downs at the end of 2020.
Flanery's 15-year tenure at CDI began in December 2005 as vice president of national public affairs, with subsequent promotions seeing him named senior vice president of national public affairs and communications in March 2008 before being appointed to the role of thirteenth president of Churchill Downs Racetrack and a SVP of CDI in July 2009.
CDI says that it will immediately begin the search to fill the role of president of Churchill Downs Racetrack. Bill Mudd, president and chief operating officer of CDI, will act as interim president of Churchill Downs Racetrack until a successor is named.
"Kevin has been a pivotal leader in the growth and evolution of Churchill Downs, not only at the racetrack, but across the company," commented Bill Carstanjen, CEO of CDI.
"His focus on bold capital investments and unmatched fan experiences has had a direct and enduring impact on the success of the Kentucky Derby and his leadership has navigated Churchill Downs Racetrack through many unexpected challenges, not the least of which has been the unforeseen circumstances of 2020.
"Having worked side by side with Kevin over the last 15 years, I offer sincere gratitude for his friendship and his leadership and we wish him all the best in his retirement. His has been an important and impactful chapter in the history of Churchill Downs Racetrack."
HeadsUp Entertainment
HeadsUp Entertainment International has announced that Doug Wilson has been named as the company's president and CEO, joining fellow recent recruit Mark Hutchinson in joining the firm's management team.
Boasting over three decades of experience operating firms across various technology sectors, Wilson also currently consults to several other business entities, including a land asset firm as well as private equity interests primarily focused on digital media, gaming and charity sectors.
HeadsUp Entertainment says that additional members of the gaming, broadcasting, entertainment, and interactive technology sectors will be announced next as part of the firms new strategic advisory board. Both Wilson and Hutchinson will also be nominated for addition to the board of directors.
"I look forward to the challenge of leading HeadsUp into the new era of digital gaming as the new landscape for North American and global licensing is quickly opening up billion-dollar markets," stated Wilson.
Condor Gaming
Alexendre Ouknine has been recruited as CTO of Condor Gaming as the firm, which boasts five casino and sportsbook brands as part of its stable, aims to secure the next stage of its strategic expansion.
Ouknine bring over two decades of experience to the role, and his appointment strengthens the company's tech hubs in Croatia and Bulgaria, as plans emanate of potential expansion across Europe and Asia. India, Japan, CIS and Canada are stipulated as key targets for the group's expansion.
"I'm honoured to get the chance to start at this stage of Condor gaming's development. We all intend to bring this company to a technological level unparalleled in the industry. The sky's the limit," Ouknine noted.