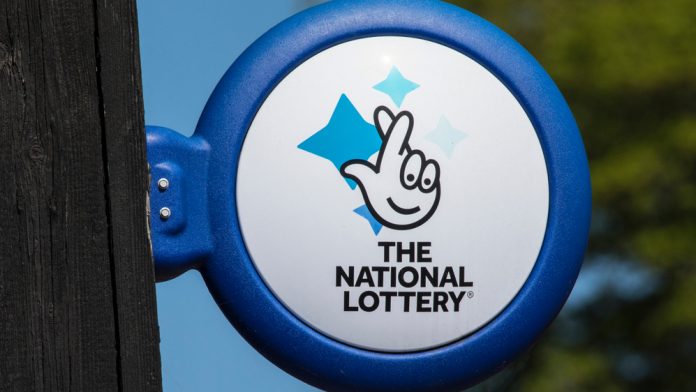 Camelot UK has recorded its second-highest interim performance, generating ticket sales of £3.85bn.
Lauding its 'digital resilience,' the National Lottery operator published its six-month results for the financial year of 2020/21, for the period ending September 30, where it revealed that Camelot had over an '18 per cent hit in sales' at the start of the pandemic in April. 
During the trading period, Camelot undertook 'critical group interventions' to mitigate COVID circumstances which had disrupted the sales capacity of its retail network. To do this, the operator updated all of its advertising to prioritise ticket purchasing through its online and mobile channels.
As a result, Camelot recorded a shift in retail-to-online purchases, with the National Lottery's digital verticals securing 1.3 million new registrations during the period.
Nigel Railton, Camelot CEO, noted: "My sincere thanks must go to all of my fantastic colleagues – whose wellbeing is, and continues to be, our first priority – as well as our 44,000 National Lottery retailers who have done an extraordinary job for the entire UK, providing food, medicine and other essentials. 
"We don't pretend that selling National Lottery tickets is as important as any of that, but the fact that they've stayed open has also ensured that Good Causes have continued to benefit throughout.
"I firmly believe that we have the strong track record and experience required to carry on raising vital funds for those who need it most – and we're fully committed to continuing to work with the government, our regulator and the wider National Lottery family to keep making a real difference to the lives of people and communities across the UK."
A breakdown of business segments saw Camelot record digital sales of £1.6bn, reflecting an increase of £455m, as the National Lottery recorded its fifth consecutive quarter of digital growth.
Supporting its digital transition, Camelot maintained strong sales of tickets across its mobile verticals, with sales increasing by £380m to an all-time high of £1.12bn.
Digital growth helped Camelot overcome retail network deficiencies, with the operator reporting a steep decrease in footfall and shopper frequency as National Lottery ticket sales declined by £522m to £2.23bn.
Despite its retail network disruptions, Camelot maintained strong prospects for its sales channel, in which the company noted a strong July-to-September rebound.
National Lottery sales helped generate £864m for good causes across the UK, at an average of £34m per week – estimated at £13.1m less than the same period last year.
Camelot launched an initial £300m 'National Lottery Community Fund COVID-19 support package' at the start of the pandemic.
In addition, National Lottery fundraising agencies were allocated £600m to support local communities – a fund that has been raised to £800m with the National Lottery securing the short-term future of the National League football and socially-distanced arts and theatre.