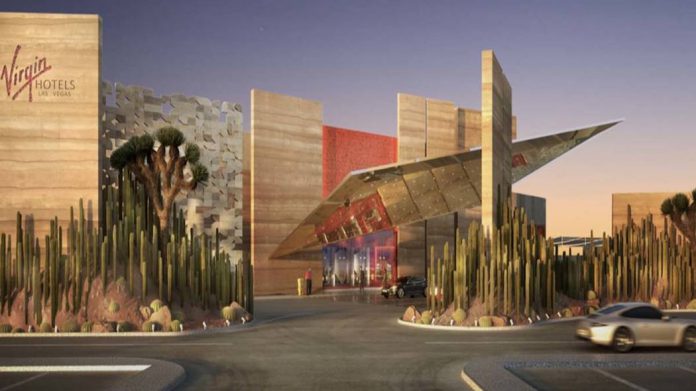 Virgin Hotels Las Vegas has announced a further delay to its long awaited grand opening, with the property assuring that construction deadlines are being met and citing "current conditions in the market as it pertains to the pandemic" for the push back.
The latest delay comes after the group had previously intended to debut its overhauled former Hard Rock International property during the latter stages of 2020, before revising that target in September of last year to January 15, 2021.
Issuing a statement on social media to confirm the decision to delay the reimaged property's debut, JC Hospitality, the owner of Virgin Hotels Las Vegas, expresses that it's "beyond excited" to introduce the venue to guests, but that the health and safety of all concerned must come as the priority. 
Last year, Mohegan Gaming and Entertainment entered into an agreement with JC Hospitality that is to see the firm operate the 60,000-square foot gaming space inside the facility
The venture marks not only the debut of the global entertainment brand in Las Vegas, but also the first Native American Tribe to operate in the Las Vegas Strip market.
Richard Bosworth, president and CEO of JC Hospitality, confirmed the latest delay: "Due to the continuously evolving COVID-19 situation not only in Nevada, but nationwide we have made the decision to delay the January 15, 2020, opening of Virgin Hotels Las Vegas.
"The construction for the project is on time and this decision was predicated on the current conditions in the market as it pertains to the pandemic.
"While the entire team of JC Hospitality is beyond excited to introduce the reimagined resort casino to locals and tourists alike, the safety and health of our guests, partners, and team members continue to be our top priority.
"We encourage everyone to follow the guidelines put forth by public officials. At the time, and opening date has not been finalised, but an announcement is forthcoming."