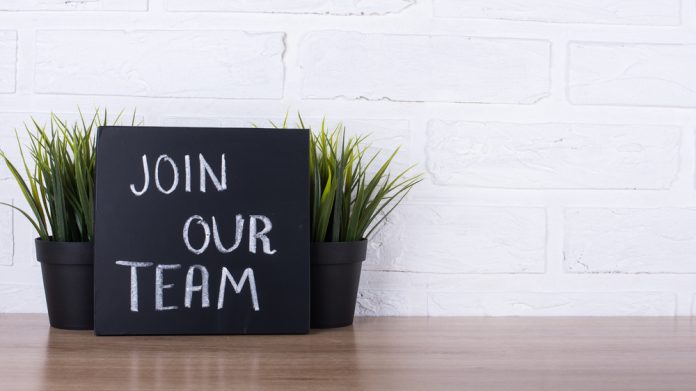 With plenty of comings and goings around the industry, allow CasinoBeats to give you the rundown on a number of recent manoeuvres.
Association of Gaming Equipment Manufacturers
David Lucchese, executive vice president of sales, marketing and digital of Everi Holdings, has been named as the president of the Association of Gaming Equipment Manufacturers.
The Las Vegas non-profit international trade association, which represents manufacturers and suppliers of electronic gaming devices, lotteries, systems, table games, welcome Lucchese on a two-year term which began on January 12, 2021.
Stating the he is looking "forward to working with the entire AGEM leadership team and our member companies," Lucchese is focused on ensuring that the voices of AGEM's worldwide members are heard on important political, regulatory, problem gambling and other matters
"AGEM is very pleased to welcome David Lucchese as our president for the next two years," said Marcus Prater, executive director of AGEM. "His vast experience and deep understanding of the issues facing gaming suppliers will serve him well as we navigate a difficult path brought on by the pandemic.
"We will forge ahead under his leadership and the overall gaming industry will emerge from this in a better position by working together to promote a spirit of cooperation championed by Dave, the AGEM Officers, and our member companies."
Kaizen Gaming
Kaizen Gaming has named Claus Jansson as head of affiliate marketing and media buying, with the group focused on a strategic approach for local and international growth.
Jansson's primary responsibility will be overseeing the firm's strategic local and international expansion plans for its flagship Betano and Stoiximan brands, and will report directly to company CMO Panos Konstantopoulos.
Κonstantopoulos stated: "We are very pleased to welcome Claus to Kaizen Gaming family and highly confident that he has the full potential to thrive in communicating the company's great dynamics and values, while developing new, innovative ideas.
"His expertise and extensive experience in our industry offers great value to our company and could be no less than a testament of our growth; we are looking forward to further enhancing our Affiliate Marketing strategic positioning across all markets of operation under his guidance."
FanDuel 
FanDuel Group has appointed Andrew Sneyd as senior vice president of brand, bringing more than 20 years of global marketing experience, specifically in the Fortune 100 consumer packaged goods and technology sector.
He will take ownership of creative and brand strategy, consumer insight, product marketing, team and league marketing, press relations, integrated campaigning, and creative operations. He will report to FanDuel Group CMO Mike Raffensperger, effective immediately.
"We are amidst a pivotal moment in history where, as a brand, we have the opportunity to make a true impact both for our customers and industry at large," noted Raffensperger.
"Andrew's expertise with iconic brands will be invaluable as we continue to drive transformational impact and give sports fans the best experience possible."
Bragg Gaming Group
Bragg Gaming Group has confirmed the appointment of former Ontario Lottery and Gaming Corp chair Paul Godfrey to its board of directors with immediate effect.
According to the firm, Godfrey's experience in the Canadian gaming industry will prove valuable as the government moves forward with its recently announced proposed federal legalization of single-event sports betting. He will guide Bragg's strategy in this evolving market.
Adam Arviv, CEO of Bragg, commented: "Paul's extensive experience in the media, gaming and sports worlds will be invaluable as we move forward with our rapid growth plans. We're extremely pleased to have him join the championship team that we're building and look forward to his guidance."
Sazka Group
Justin King CBE has become the latest British business figurehead to join Sazka Group's bid to 'refresh and revitalise' the National Lottery.
The former Sainsbury's CEO will sit on the company's 'advisory board' to provide counsel to Sir Keith Mills' bid team, which is competing to win the government's fourth National Lottery tender.
King will play a pivotal role in developing Sazka's business strategy on how a revamped National Lottery can recover from the unprecedented COVID impacts.
Mill explained: "Justin King is one of the UK's leading experts in the retail sector. He has a track record of turning around businesses, which will only strengthen our efforts to make the British public fall back in love with the National Lottery.
"With Justin on board, we will present a plan that modernises retail channels to ensure that not a single National Lottery player or retailer is left behind.
"Justin's experience will also be of huge benefit for our transition plans which must be submitted to the Gambling Commission as part of our bid. Over the next few weeks, I look forward to welcoming more experts to our team, who will help us to share our vision for the National Lottery as the fourth licence competition progresses."