India without a self-regulated market within the gaming industry cannot 'possibly reach what they really want to achieve', according to Sunil Krishnamurthy, general secretary of the All India Gaming Federation Advisory Board.
Speaking as part of the BetConstruct sponsored gaming track on the second and final day of the SBC Digital India conference, Krishnamurthy opened with a presentation on the online skill gaming industry, labelled as one of the 'fastest growing sectors' of the Indian economy.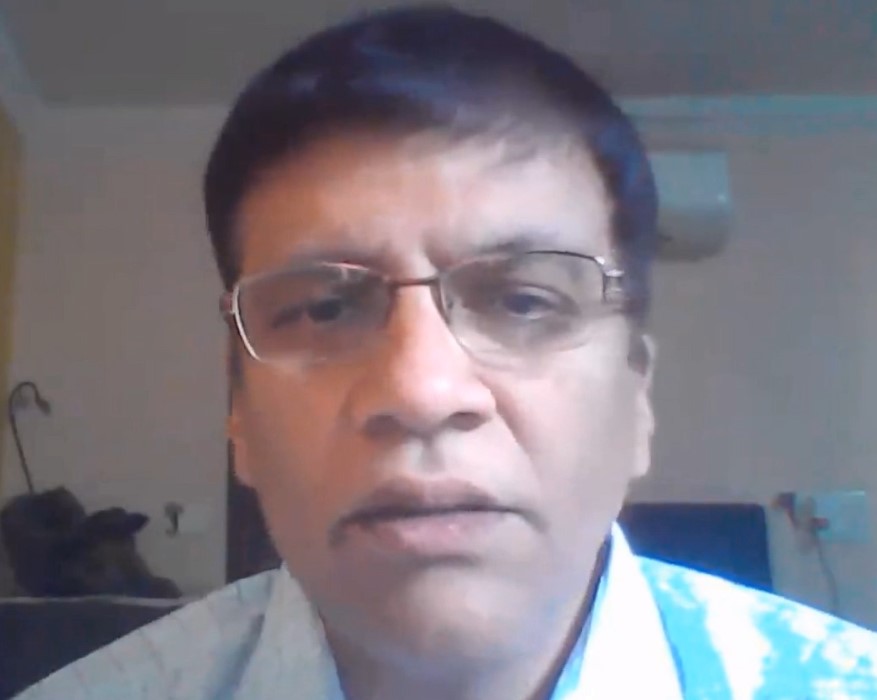 Explaining steps that the AIGF has taken in regards to strengthening self-regulation in the country's sector, Krishnamurthy added: "We've taken a number of initiatives in terms of the charter and we push all our members towards this charter. 
"This charter incorporates gender principles on legality, transparency, responsible gaming, financial responsibility… while the industry looks for regulatory certainty around games, such initiatives really gain importance."   
The AIGF is a registered non-society based in Mumbai. Established in June 2016 by industry stakeholders, it has more than 40 members across all online skill gaming categories.
Furthermore, it also liaises with various states, and Advertising Ministries and Departments for sharing knowledge about the industry, including the 21st Law Commission of India, MEITY and CVIC to highlight the economic benefits of the sector. 
Noting its importance to the Indian economy, Krishnamurthy emphasised that it is one of the 'fastest sunrise growing sectors' in the country which has 'proven' itself during the pandemic by beating the 'economic downtrend'.
He continued: "It also contributes a humongous amount to the tune of Rs 90 crores to the exchequer in 2019. It also helped the national building by a lot of direct and indirect job creation and it continues to do so even further."
"There are a lot of growth drivers. The population in India under the age of 45 has really taken up online skill gaming in a very big way. There are also 560 million internet users and the proliferation of internet in India has been a big boom for this industry. 
"When it comes to game developers and even looking at entrepreneurs, we've seen that the gaming developers have really gone up multifold in the last two or three years. It's almost to the tune of 300 currently.
"Esports and online gaming have really grown in tier-2 and tier-3 cities, a lot of proliferation of internet and smartphone which have helped the masses of those in tier-2 and 3 cities to showcase their skills, and the youngsters between the ages of 19-25 have really excelled in esports."
Moreover within his presentation, Krishnamurthy highlighted a recent report by FICCI-Ernst & Young which predicts the rise of the online gaming community from 365m in 2019 to almost 440m by 2022. 
He went on to attribute this increase in players to 'the rising smartphone penetration', noting an 'an influx of 100m devices and continued conversion to the connection of 5G going forward' aiding the online gaming segment. 
He continued: "There's also a perspective in terms of revenue where gaming is supposed to substantially contribute to the governments indirect tax collection. It's estimated to be approximately INR9.8bn in 2019 and may swell to INR28.6bn by 2022. 
"Another major promotional thrust in nationwide popularity of esports and online gaming will emerge from soaring numbers of internet users in India. According to a recent Google KPMG report, the user base will grow to 735m by 2021, this will include 536m users of Indian language internet users.
On the determination of games and chance within the Indian self-regulated market, he explained that the courts in India use the 'dominant factor test' to assess whether a game is based on skill or chance. 
He explained: "If the skill dominates the elements of chance in a game by more than 50 per cent, it is considered as a game of skill and vice-versa."
Within Krishnamurthy's presentation, it was noted that despite being such an objective metric, the test has only been applied subjectively in India with courts not using any mathematical tools or statistics to precisely calculate the percentage of skill or chance in games. 
"This has led to a certain degree of confusion with gaming companies as the legal status of games keeps changing from state to state," he claimed. "We as the AIGF have always been trying to create this clear ambiguity among government officials so that they clearly see what are the games of chance and what are the games of skill."
SBC Digital India is the premier online event for igaming in India and will deliver a fully virtual and interactive conference, exhibition and networking experience to delegates with an interest in the igaming industry.
Taking place from 27 – 28 January, the event includes a star studded roster of speakers and sessions over two days providing insight across igaming, skill games/DFS, casino and more.
To register for your free ticket, click here.