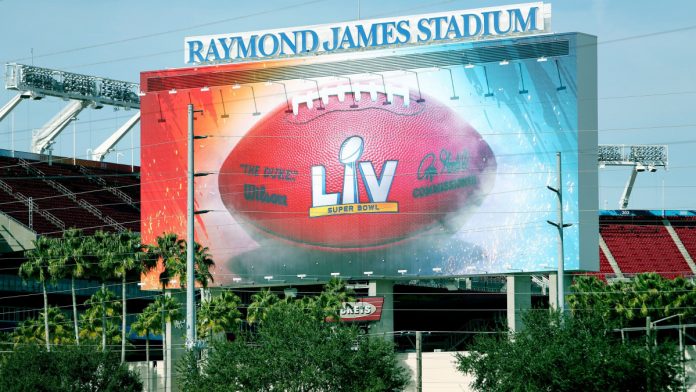 Super Bowl LV will see US bettors place more than $500m in wagers at legal online and retail sportsbooks across 21 US jurisdictions where the activity is legal in some form, according to projections by PlayUSA.             
The NFL showpiece sees the defending champions, and favourites, Kansas City Chiefs go up against the Tampa Bay Buccaneers, providing an intriguing match-up between two of the sports biggest names, those being quarterbacks Patrick Mahomes and Tom Brady.
The clash on February 7, 2021, which also sees the Bucs become the first franchise to ever play a Super Bowl in their home venue, as the Raymond James Stadium plays host, will "almost certainly become the most legally wagered-on single event in US history," analysts add.
"With the expansion of legal sports betting over the last year, both in terms of new markets and growth within existing markets, a historic weekend is inevitable," explained Dustin Gouker, lead analyst for PlayUSA.com. 
"Half a billion dollars or more bet on one game seems almost unfathomable, but considering the direction of the US market, that handle is easily within reach."
With 20 states and Washington DC, representing a population in the region of 120 million, now offering some form of legal sports betting, a year-over-year jump is certain. 
Last year, 14 states, and a population of 70m, allowed for legal Super Bowl bets, combining for an estimated Super Bowl handle of $300m, according to PlayUSA.
"The potential this year is enormous compared to last year, with legal sports betting available to 50 million more people than last year's Super Bowl," commented Eric Ramsey, analyst for PlayUSA. 
"The US market has changed so much over the last year. Not only has it nearly doubled in size, but bettors now make a higher percentage of their bets online compared with a year ago. 
"And sportsbooks will utilise the Super Bowl to aggressively promote themselves to new customers, especially in fledgling markets like Michigan and Virginia."
The Super Bowl is always the most bet-on single sporting event in the US. In 2020, the American Gaming Association estimated that $6.8bn was bet, both legally and illegally.