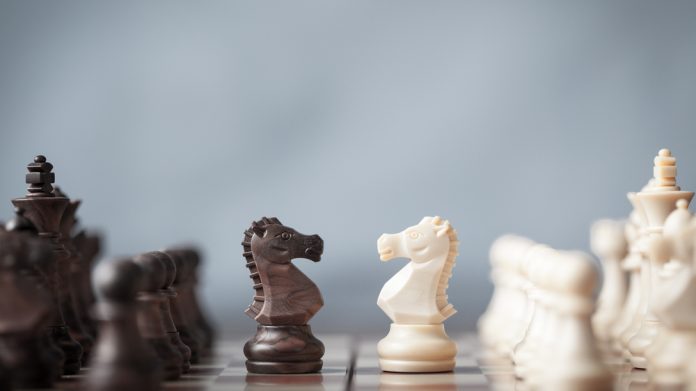 Ulrik Bengtsson, chief executive of William Hill, has said that the black market "is a growing problem that we must confront," and suggests action "is all the more important now" amid evidence of growth.
The comments follow mounting black market concerns being expressed from numerous quarters, with the Betting and Gaming Council warning of the "dangers of complacency" earlier today, following a PwC review of unlicensed online gambling in the UK.
Key findings indicated a jump in unlicensed operator usage to 4.5 per cent from 2.2 per cent compared to a similar study conducted in 2019, meaning that the number of customers using an unlicensed betting website has grown from 210,000 to 460,000.
An increase in unlicensed operator spend from 1.2 per cent to 2.3 per cent was also documented, which sees figures rise from approximately £1.4bn to £2.8bn.
However, reductions in both unlicensed operators in Google search results, from 12 per cent to five per cent, and unlicensed operator awareness, from 47 per cent to 44 per cent, were also evident. 
Bengtsson commented: "Here at William Hill, we have long been concerned by the black market in gambling and the threat it poses to customers. We want everyone who gambles to be certain that the operator who's taking their bets plays by the rules. 
"The problem is, that's not always the case, and that's a problem for our customers, for us and for the whole betting industry. We are pleased that the government has rightly included this issue as an area of focus in the Gambling Act review consultation."
Supporting its viewpoint, William Hill cites comments made by Neil McArthur, CEO of the Gambling Commission, in a letter to the Gambling Related Harm All Party Parliamentary Group.
Here he set out his view of the black market and explained that: "Criminals seeking to circumvent the regulated sphere and exploit the vulnerable are demonstrating increasing sophistication, complexity and capability which poses challenges to us to keep pace."
A primary concern of a lack of protections is elaborated on by the company, stating that unlicensed incumbents do not have in place any of the safer gambling protocols of their licensed counterparts. 
The group adds that concerns should also be flagged by lack of age verification checks, anti-money laundering precautions, or "any of the consumer protections that are now standard in the industry". 
Bengtsson added: "This is not a new problem — sadly, there have always been illegal bookmakers, in Britain and elsewhere. What makes the current black market threat so pernicious is its ability to exploit technology in order to make itself more available to gamblers. Now, a person on a legal betting site is only a few clicks away from a black market option.
"Everyone who gambles in Britain deserves protection from illegal operators. We must do all that we can to make sure that remains the case.  We would encourage all our customers to report information about black market/unlicensed gambling operators to the Gambling Commission."