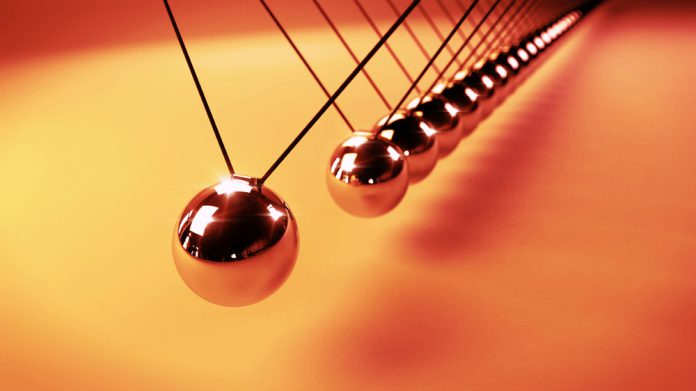 Kindred Group has lauded continued momentum into 2020's fourth quarter, as it asserts a continuance of delivering on its strategic aim of sustainable growth in locally regulated markets.
Delivering increases across all geographical reporting segments, an "all-time-high performance" throughout the group pinpointed the UK, France, Belgium, Romania, Australia, Denmark and the US.
Gross winnings revenue for the quarter came in at a high of £364.7m, an increase of 54 per cent from £236.2m, driven by increased activity across sports, casino and poker.
Breaking down that figure on a regional basis, Kindred reports that its Nordics revenue swelled 20 per cent to $75.3m despite lower casino values due to the implementation of COVID-19 measures by the Swedish government, such as deposit limits and further restrictions to bonuses.
Western Europe revenue grew 64 per cent to £238.4m, with the UK surging 60 per cent, driven by the performances of Unibet and 32Red; France continuing to develop well with an 11 per cent rise; and Belgium achieving "an all-time-high quarter" thanks, in part, to a full domestic football schedule.
In central, eastern, and southern Europe revenue rose 55 per cent to £33.3m, with Kindred's two brands in Romania, Unibet and Vlad Cazino, gaining particular praise, with ongoing progress in the US seeing its 'other regions' segment reach £17.8m, a 166 per cent increase.
Gross profit for the fourth quarter surged 70.4 per cent to £221.6m (2019: £130m); profit after tax amounted to £84.9m (2019: £10.9m) and EBITDA finished up at £115.9m (2019: £30m).
Henrik Tjärnström, CEO of Kindred, explained: "Our European and Australian businesses have continued to grow during the fourth quarter which, as we have proven many times before, shows that we remain resilient to temporary market turbulence. 
"The sector also firmly established itself in the US market during 2020, and our Unibet brand continues to deliver here according to plan with a gross winnings revenue contribution of £23.8 million for the full year. 
"Being one of the largest operators in the world, I look forward to our continued journey in the US as Unibet projects to launch in both Illinois and Iowa during 2021. 
"Entering new markets, or preparing for local regulation in existing markets, involves patience and focus. It normally takes 18 to 36 months for a market to reach pre-regulation profitability, following initial margin pressure due to betting duties, compliance costs and marketing investments. 
"I do not expect it to be any different for the Dutch market and, as it prepares for local regulation in 2021, we will use our previous experience to our advantage.
"After a slightly challenging start in Sweden, we are now two years in and, as envisaged, we are getting close to pre re-regulation levels of financial contribution.
"It is also encouraging to see that over the course of 2020, locally regulated markets have grown at a faster pace than .com markets."
The group achieved gross winnings revenue for the full year of over £1bn for the first time in its history, recording a 24 per cent increase to £1.13bn from £912.8m year-on-year.
Gross profit for the full year was £665.2m, a 30.7 per cent jump from £508.6m; profit after tax came in at £165.2m (2019: £56.6m), and EBITDA for the full year was £274.2m (2019: £128.1m).
Tjärnström added: "With a scalable business model and our house in order we are ready for what lies ahead. The year has started well, with the average daily gross winnings revenue for the first 38 days of 2021 being 41 per cent higher (36 per cent higher in constant currency) than the same period last year. 
"Finally, I would like to thank the Kindred team for their outstanding work during a very difficult year and I know that all of us look forward to giving our customers a safe and exciting experience during 2021, building up to the Euros and the Olympics in Tokyo."