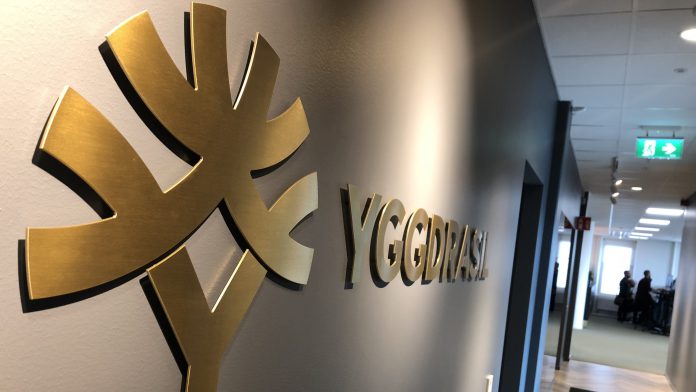 Slots developer and YG Masters partner Peter & Sons has become the latest studio to strike a deal to leverage Yggdrasil's Gigablox mechanic in a bid to enhance future game production.
Through Yggdrasil's game engagement mechanics offering, Peter & Sons will implement Gigablox into its games development process, with the first title expected to be produced before the end of the year. 
"We are very happy to license Yggdrasil's popular Gigablox mechanical framework to build new and exciting games to add to our growing portfolio," noted Yann Bautista, business development manager at Peter & Sons. 
"We are always looking for new ways to engage and surprise players and building on Yggdrasil's proven slot mechanics sets a solid foundation for us to create thrilling new content. Access to Yggdrasil's GEM offering adds significant business value for us as a YG Masters partner." 
Gigablox, which has featured in several of Yggdrasil's proprietary games, including Lucky Neko and Hades, enables dynamic reels to spawn gigantic blocks up to 6×6 stacked. 
Since introducing the GEM offering within the YG Masters program, four partner studios have signed to integrate it, with Peter & Sons joining Reflex Gaming, DreamTech Gaming and Bang Bang Games.  
Three of Yggdrasil's mechanics, Gigablox, MultiMAX, and Splitz, are available to partners to use as part of the GEM offering, with hopes of increasing player engagement and retention levels.  
Stuart McCarthy, head of partner programs at Yggdrasil, said: "We are thrilled with the interest in our GEM offering and it is a testament to the popularity of our mechanics with players around the globe.
"By incorporating Gigablox into their upcoming titles, Peter & Sons will be able to take their games to the next level and we look forward to seeing the results."
In October 2020, Peter & Sons became a YG Masters partner of Yggdrasil, eyeing an accelerated growth strategy via access to the GATI technology. 
GATI, used by all YG Masters partners, is a preconfigured, regulation-ready development toolkit, enabling studios and game developers to use a standardised technology solution to develop and distribute games anywhere in the world. 
This means YG Masters partners can source, build, and distribute content and accelerate global reach, finding new ways to increase revenues, all using one standardised interface.