The Evolution Group last month reasserted that "America is an absolute priority market," a stance it said was reflected by the scale of NetEnt's first-day presence in Michigan.
The brand's Great Lakes State entry was made as the region's online gaming and sports betting market launched on January 22, 2021, with the likes of BetRivers, BetMGM, TwinSpires, DraftKings, FanDuel, Golden Nugget, William Hill and WynnBet, all displaying online casino titles from the igaming supplier.
Alongside this, it was also suggested that NetEnt, which has been live in New Jersey, Pennsylvania and West Virginia since 2015, 2019, and 2020, respectively, stood poised to add more operators in all US markets during the year, as well as boasting a roadmap of high-profile game launches.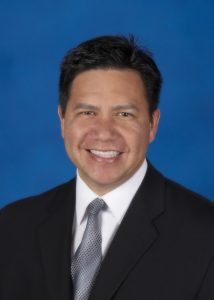 Following this development, Jeff Millar, commercial director of North America at Evolution, which is planning to add a live casino broadcast studio in Michigan, its third in the US after New Jersey and Pennsylvania, spoke to CasinoBeats to assess the long-awaited entry, long-term market potential, and the crucial roadmap that lies ahead.
CasinoBeats: Michigan finally made its long-awaited digital debut in January, why was the region considered such a priority for the group?
Jeff Millar: The US has become NetEnt's primary market in terms of commercial revenues. This has been driven by the momentum of new states opening; by the time they go live we have already spent many months – and often years – planning for that first day of trading. Clearly, a populous state like Michigan is going to make it a priority.
With approximately ten million residents, an established land-gaming operator infrastructure and player base, there's a large potential audience that can be reached quickly. Additionally, Michigan has fair tax rates and license fees, a well-established and respected regulatory environment, and the opportunity to work with both commercial and tribal operators. 
"…everyone's faith in the market has been justified"
CB: The jurisdiction's ten-day launch window in January brought record results, with its digital gambling debut going from strength to strength in the following month. What do you envisage is the longer term potential for Michigan?
JM: The volumes during that window show how keenly-anticipated the launch was. A couple of months on and those numbers are holding firm. There's a lot of excitement in the state and the consensus is that there's plenty of growth in the market. As it becomes better established this will be met with a wider range of games, product types and exclusive launches.
We expect the market to continue to grow as residents in Michigan become aware that online casino gaming is now permitted by law and regulated. Most Americans still presume online gaming is an unlawful activity.
For newly regulated markets like Michigan, it does take some time for consumers to realise they can now play legally, on a regulated website or mobile app. With this in mind, we view Michigan as having plenty of runway for growth as player fears subside and they become more comfortable with the technology. 
CB: What major lessons have been learned in the early going?
JM: The most immediate observation – as seen from those initial results – is that everyone's faith in the market has been justified. NetEnt has been built on flexibility and cooperation so we're constantly looking for learnings to adapt our service offering to individual customers and markets. Michigan has its own ways of working and we've proven that we've been able to adapt to that and capitalise on the early-stage hype. 
CB: A roadmap of high-profile game launches across all markets was pledged upon making the Michigan entry, and while we may have seen the first stages of this, could you tell us more?
JM: In Michigan, the first step was to go live with a selection of our greatest hits and games that are tailored more towards land-based players exploring the added features and functionality of online slots.
"Is there anyone in this industry who doesn't recognise the US as the principal opportunity?"
This year our sensational Megaways titles have debuted in the US. They have been instant successes and are a key element of our rollout strategy across Michigan, New Jersey, Pennsylvania and West Virginia.
Every state has its own bespoke roadmap of NetEnt game releases, but our overriding aim is to deliver the hottest titles to as many markets in the quickest possible time. The regulatory frameworks of a market will impact on how quickly a game can be certified and this is especially the case for less mature ones.
In addition to more NetEnt game releases, we will also have games from our Red Tiger portfolio and of course, our live casino games. Both should be available later this year.  Our new live casino studio is being built just outside the city of Detroit in Michigan. 
Live casino is always a welcome surprise to American players. Many players have never been exposed to our video-streaming, live casino technology. Players are simply amazed that they are playing against real casino dealer, just as they would in a land-based casino.
CB: The US has always been considered a high priority for the group, what further developments do you envisage as we proceed through 2021?
JM: Is there anyone in this industry who doesn't recognise the US as the principal opportunity? The year ahead will see us do what we do best – create and launch great games with the leading operators.
We expect more states to pass legislation for online casino gaming. There are already many states that have passed laws for sports betting, including remote sports betting over the internet. This is usually the first step to allowing online casino gaming as well.