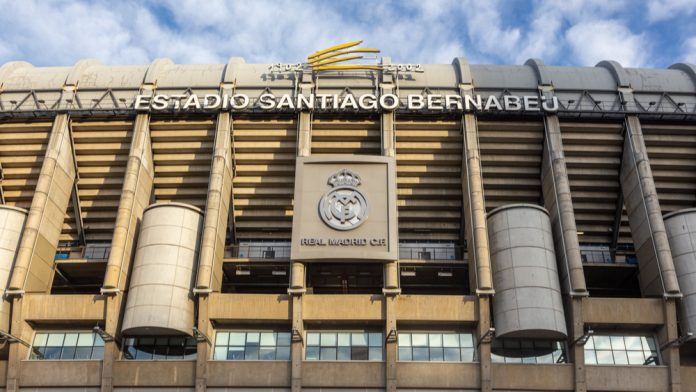 Real Madrid will integrate a space for a casino during the redevelopment of the Bernabéu stadium, predicted to generate around €120m in revenue. 
Scheduled for 2023, club president Florentino Pérez estimated the cost of the remodelling at around €575m, yet the casino would aid the club in regaining some of that capital. 
"For many more unforgettable moments at home, we present you the Santiago Bernabéu of the future," noted Pérez.
Along with the introduction of a casino at the Bernabéu, each structural corner of the stadium will be used to generate extra revenue streams for the club with other amenities including a first class restaurant, as well as a new museum, spaces for tours and events and integrated shops.
360-degree screens, including a video scoreboard, will be installed inside the stadium together with audiovisual media, to provide the fans with content that will 'enrich the stadium experience' during live matches, opening the arena to 'second screen' promos and betting.
In April 2019, plans for the large-scale re-modernisation of the La Liga giant's home were unveiled at a special presentation by Pérez, giving the iconic footballing venue a 'futuristic look'.
Yesterday, the Spanish government confirmed that Real Madrid's UEFA Champions League quarter-final final leg against Liverpool would be played at the club's 6,000-seater Alfredo Di Stefano ground whilst the Bernabéu undergoes renovation work.