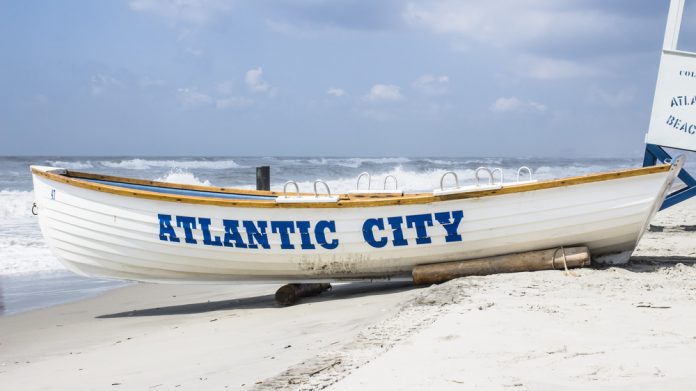 The Casino Association of New Jersey has hailed outgoing president Steve Callender, as the trade organisation unveils a pair of partnerships charged with launching collaborative efforts to vaccinate Atlantic City casino workers.
Callender, who is also regional president of Caesars Entertainment, is retiring from the industry this week after 43 years of service, with the CANJ lauding "a fixture of the Atlantic City gaming industry since its inception".
From being "one of the original dealers at Atlantic City's very first casino after gaming was legalised in 1978," Callender is praised as serving across "many meaningful career opportunities throughout his tenure". 
As regional president for Caesars Entertainment, he led five properties, including Tropicana, Caesars and Harrah's in Atlantic City, Horseshoe Baltimore and Harrah's Philadelphia.
A spokesperson for the CANJ commented: "Steve has been an instrumental leader who understands that as Atlantic City's top employer, the gaming industry is the economic backbone of our local and regional economy. He has always supported initiatives that contributed to Atlantic City's revitalisation and diversification. 
"Since 2019, he served as president of the Casino Association of New Jersey, a trade organisation that advocates for legislation and initiatives that support the ongoing transformation of Atlantic City into a world-class destination resort."
Adding: "Through it all, Steve has remained true to his core values of providing outstanding service to our guests. His drive for our industry has never wavered, and his passion is as evident today as it was the day Steve first stepped onto the casino floor.
"While we will miss Steve's leadership, wisdom, generosity, and unparalleled dedication, it was an honour to have worked with him all these years. We wish Steve and his family the best of luck in retirement, and we thank him for everything he's done for Atlantic City and our industry."
Furthermore, the CANJ has also united with AtlantiCare and Unite Here Local 54 as Atlantic City casino workers began receiving COVID-19 vaccinations.
This follows Governor Phil Murphy opening up eligibility to hospitality workers across the state earlier in the week, with the three organizations working together to prioritise vaccinating approximately 25,000 casino employees by Memorial Day (Monday 31 May).
"It's hard to believe that this time last year, Atlantic City casinos were closed due to the pandemic," commented Callender. We have worked very hard to safely bring back thousands of our valued employees and guests over the last year. 
"Today marks a major step forward in recovering from this crisis, and we look forward to bringing back even more employees and guests to our properties. 
"I would like to thank our partners, AtlantiCare and Unite Here, for their tireless commitment to providing all our casino employees the opportunity to be vaccinated before Memorial Day. Memorial Day marks the beginning of summer and is an important season for our industry."