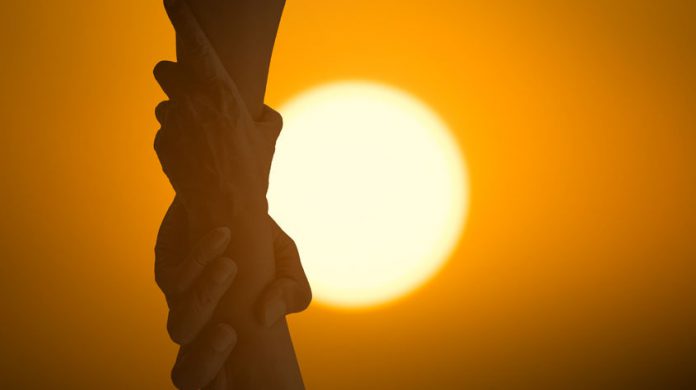 GambleAware has reported a year-on-year increase in those classified as 'problem gamblers' seeking help, especially during the pandemic, as the charity published its annual GB Treatment and Support survey.
Exploring the usage of treatment and support services among gamblers, and those affected by another's gambling, the 2020 iteration, the second of its kind, used a larger sample size of  18,879 adults (2019: 12,161) in a bid to better assess prevalence according to age, gender, UK region, socio-economic and ethnic group.
GambleAware says that the research found a "statistically significant increase" in 'problem gamblers' (PGSI 8+) saying they have used any form of treatment, advice or support in the past 12 months, with six in ten (63 per cent) reporting they had, compared to just over half (54 per cent) one year earlier. 
It was further found that usage of treatment among 'problem gamblers' increased from 43 per cent to 53 per cent between surveys, driven by reported use of mental health services rising from 12 per cent to 19 per cent. 
There was also an uptick in reported usage of advice and support, from 39 per cent to 48 per cent, driven in part by the use of self-help apps or tools, including self-exclusion technology, which 14 per cent reported using, up from 9 per cent in 2019.
Zoë Osmond, CEO of GambleAware, said: "It is encouraging to see a year-on-year increase in those classified as 'problem gamblers' seeking help, especially during the pandemic.
"These results will be used to help inform GambleAware's new commissioning strategy as we continue our work to increase provision of and access to services.
"The significantly increased sample will allow GambleAware to better tailor existing support services according to local need, and allow us to better support local authorities and health commissioners."
The report also included research into treatment, advice and support delivered remotely, and found that 'gamblers' (PGSI 1+) said it was better than (44 per cent) or about the same (38 per cent) as accessing this in a face-to-face setting.
Common factors in assessing that accessing it remotely was better than face-to-face included discretion (33 per cent), convenience and personal preference for online/remote appointments (both 32 per cent), and finding sessions less embarrassing or overwhelming (both 27 per cent).
Among 'problem gamblers' who have not accessed treatment, advice or support remotely, one in six (18 per cent) felt that the quality of remote or online support would be worse for reasons such as lack of eye contact or being unable to read body language. 
Furthermore, 16 per cent reported that they did not have a private space to engage in their treatment, with 14 per cent saying that sharing their devices with other people in their home would make accessing remote support difficult. 
Barriers to seeking treatment, advice or support included concerns around stigma (22 per cent) and the perception that they would be inaccessible (15 per cent). 
The research also found that over half (59 per cent) of 'problem gamblers' reported wanting some form of treatment, advice, or support. This figure includes gamblers who have already accessed any of the aforementioned services, meaning, says GambleAware, that there is some overlap between usage and reported demand.
Moreover, key motivations in seeking treatment among this group were also revealed, and included knowing support was available via a particular channel (29 per cent), awareness of the ease of accessing support (22 per cent), and confirmation that treatment and support would be confidential (16 per cent).