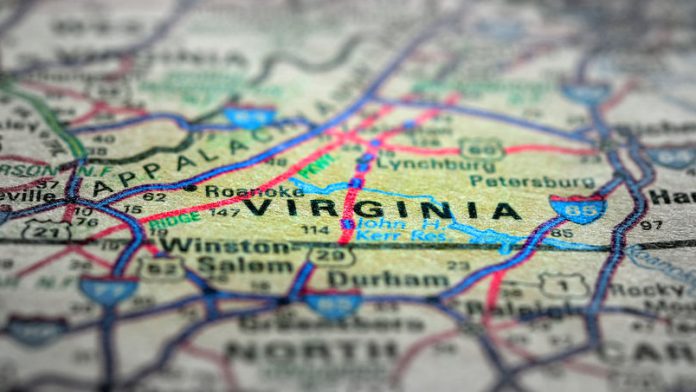 An influx of further operator launches has helped Virginia extend its early pace, after January saw the region take the second-highest monthly total for any state in its first month of legal sports betting, despite just 11 days of operation.
Spurred on by $19.6m in Super Bowl betting, Virginia sportsbooks collected $265.8m in wagers in February, according to official data released by The Virginia Lottery, which is up from $58.9m in January. 
The per-day handle nearly doubled to $9.5m through the 28 days of February from $5.4m in January, the largest month-over-month per day gain in the US during the timeframe.
Virginia's sportsbooks won $12.2m on February's bets, up from $3.6m in January. Promotional credits again sapped much of the win, pushing combined adjusted gaming revenue to a $3.2m loss in adjusted gross revenue. The collective win yielded $300,593 taxes for the state.
"Virginia's debut has been overshadowed some by Michigan, but together the two states show just how far the US has come," said Dustin Gouker, analyst for PlayVirginia. 
"The nation's major operators have the resources to engage bettors in new markets in ways that were impossible in the early days of legalisation, which benefits later-comers like Virginia. Ultimately, that will mean a market that goes through fewer growing pains than some of the earlier adopters."
New market entrants include William Hill, which launched just before the Super Bowl in February, and WynnBet, which opened ahead of March Madness, joining the likes of FanDuel, DraftKings, BetMGM, and BetRivers, which all debuted in January
"The enthusiasm from bettors will eventually settle down, and sportsbooks will pull back a bit from this heavy promotional period," added Jessica Welman, analyst for PlayVirignia. 
"Ultimately, the goal in these early days for sportsbooks is to engage sports bettors, introduce them to their product, and begin building relationships that will act as the foundation. So far Virginia's operators are doing just that."
Launched on consecutive days in January, Virginia and Michigan have now combined to take in $741.7m in online bets so far. And with Michigan's $301.9m in online bets in February, the two states represent number one and number two on the list of highest-volume first full months of legalised online sports betting.