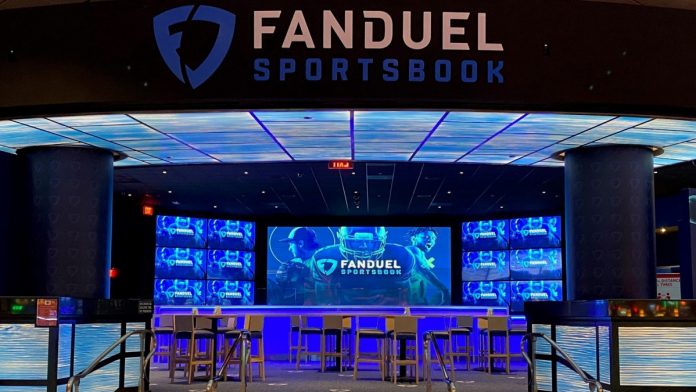 Flutter Entertainment has affirmed that it will "vigorously defend its position," after the Fox Corporation confirmed that it has filed a lawsuit against the digital gambling giant over a stake in FanDuel Group.
Responding to media reports of the legal dispute, Fox, which has an option to acquire a stake in the US sports betting and gaming brand in July, said that it had made its move to acquire an 18.6 per cent ownership "for the same price that Flutter paid for that interest in December 2020".
This saw Flutter increase its interests in FanDuel to 95 per cent after the acquisition of a $4.175bn (£3.131bn) 37.2 per cent share in the group that was previously held by KKR-led consortium Fastball Holdings. 
Responding to the legal manoeuvres, Flutter has labelled Fox's position as "incorrect" and "without merit," stating that it would "represent a windfall to Fox compared to the fair market valuation as of July 2021".
In its own statement, Flutter commented: "Under the terms of Flutter's agreement with Fox Corporation, an arbitration mechanism was put in place at the time of The Stars Group merger announcement to be conducted in the event of a disagreement between the two parties relating to the option. That now being the case, such a process has been initiated by Fox."
Adding: "Flutter will not allow Fox's filing, which is without merit, to distract from its business and will vigorously defend its position in the arbitration."
Early in March 2021, Peter Jackson, Flutter CEO, suggested that the group would honour its commitment to the option, but emphasised that Fox would "have to pay the fair market value" in an earnings call.
He explained: "In terms of the mechanism for dealing with Fox and why we negotiated with them as part of the purchase or the deal we did with The Stars Group, we haven't put anything formal in place at this moment, but we will honour our commitment to give Fox an option to acquire 18.6 per cent of FanDuel at fair market value in July 2021. 
"To be clear on the valuation, Fox will have to pay the fair market value, which is different from the negotiated price agreed between Flutter and Fastball, which reflected the specific circumstances that Fastball found itself in. The valuation will be carried out in the same manner that would have occurred had Fastball still owned the stake."