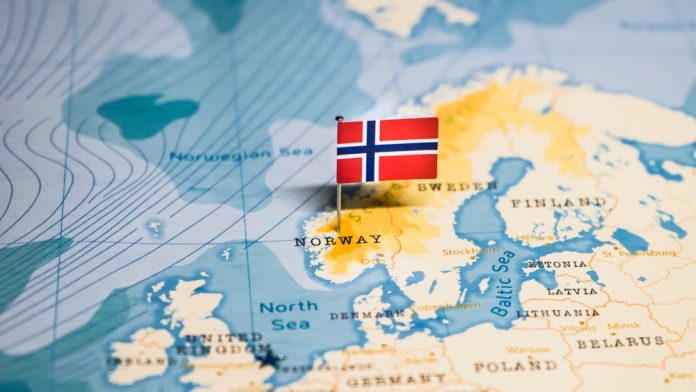 Within Norse mythology, gambling has been a well and long-established presence due to the figure of Loki, the god of tricks and the tale of Loki's Wager, that's according to Maarten Haijer, secretary general, European Gaming and Betting Association. 
In an article published on the EGBA's official website, Haijer noted the tale of Loki made him 'think about another fallacy' in Norway's relationship with online gambling where he stated 'Norway is losing control of its online gambling market' due to players rejecting the state-owned monopoly. 
"Its state-owned monopoly is necessary to better control online gambling activity in the country," the secretary general said.
"Norway justifies its monopoly under the premise that the state is better placed, than private companies, to control online gambling and protect players from problem gambling. But this argument, like Loki's Wager, is based on a fallacy: it's a country's regulations and consumer protections which control online gambling and protect players, not whether there is a monopoly or not.
"Monopolies naturally restrict choice and are incompatible with the nature of online gambling which is, like many digital sectors, a strongly consumer-driven market. It's a lesson learned elsewhere in Europe but equally true in Norway. 
"Its consumers are internet savvy, they're sensitive to prices and innovation, they actively search for greater choice and alternatives – and these are readily available on the internet."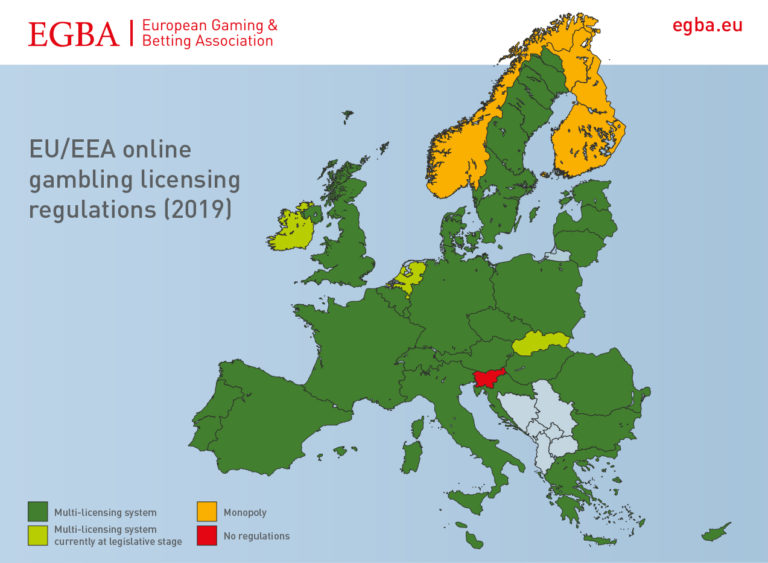 On Norway's state-owned monopoly, Haijer claimed that it has 'led to less control' over the country's gambling activity whilst claiming it's 'not surprising' that Norwegian players look beyond the monopoly and choose to play on international websites which 'offer them better choice and prices'.
He continued: "It is estimated that 66 per cent of Norway's online gambling activity now takes place on international websites, meaning the country has lost control of over half of its online gambling market, is losing out on about 2bn NOK in additional tax revenues each year, and many of its gamblers are not protected by Norwegian laws. 
"This is a significant problem for ensuring the monopoly does what it says: controlling online gambling and protecting players. If Norwegians play with international websites there is no way for the state to control their activity or protect them."
Haijer highlights in the article that players within Norway are 'no better protected' by their monopoly compared to their European counterparts, noting that despite player protection being the 'key objective,', the country's problem gambling rate has doubled in seven years and is four times higher than in Spain or the UK.
"There's therefore no compelling evidence that Norwegians are in any way better protected by their monopoly than Europeans who live in countries which don't have a monopoly," Haijer claimed. "This brings into further question the success of the country's monopoly model."
Yet, despite the disillusion with Norway's state-owned monopoly, Haijer emphasised that multi-licensing 'offers a solution' and is a 'more effective way' to regulate the online gambling market. 
He added: "The flaws of the monopoly model are well known and that's why nearly every other European country has replaced monopolies with a more effective multi-licensing model for regulating online gambling. 
"By allowing more companies to obtain a license to be on the market, multi-licensing creates the necessary competition and choice to encourage more gamblers to play on the websites that are actually licensed by their local authorities, rather than on websites which aren't licensed and fall outside the control and supervision of their authorities. 
"In a multi-licensed market, licensed companies must apply a range of regulations and consumer protections which are part of the local licensing rules. Compliance with these licensing rules is monitored and enforced by the country's gambling regulator, ensuring that the responsibility for controlling the level of consumer protection remains with the authorities."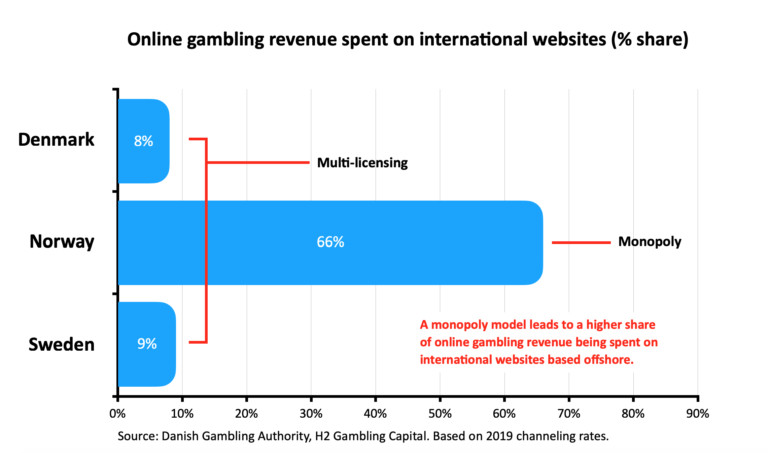 Haijer concluded by highlighting other Nordic countries who have benefitted from replacing their online gambling monopolies, Denmark and Sweden for example.
"While the regulations in both countries are not perfect and can be improved upon, the introduction of multi-licensing allowed them both to significantly reduce the amount of their online gambling activity taking place on international websites and are now in a much better position to control their online gambling markets. 
"They're now generating more tax revenues from online gambling and more of their gamblers are protected under their national laws, which is particularly important for addressing problem gambling."
Haijer stated that a multi-licensing model would 'allow Norway to significantly reduce' the amount of its online gambling activity taking place on international websites – from 66 per cent to five per cent – in the first year of multi-licensing.
He concluded: "The time has come for Norway to have a fundamental rethink about how it regulates online gambling. 
"It's clear that Norwegians increasingly choose not to play with the monopoly, and it's better to meet, rather than ignore, their demand for alternatives. 
"Experience shows us that online gambling monopolies inevitably fail, and Norway should look to Denmark and Sweden where multi-licensing – while not perfect – proved to be a much more optimum model for controlling online gambling. 
"Only by doing the same can Norway correct the fallacy at the heart of its monopoly and failing online gambling regulation."