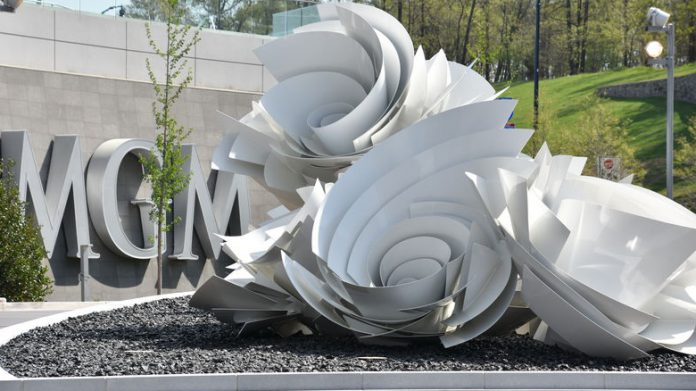 MGM Resorts International has asserted that it's "deeply focused on our long-term goals," including driving continued digital growth, as the group notes that leisure demand is rising and Las Vegas results are maintaining an upward trend.
The company, which emphasises that "our future is bright," has praised its igaming and sports betting joint venture alongside Entain as continuing to impress, while praising a path to bring conventions and entertainment back at scale in Las Vegas.
The comments come as the group reports its performance across the year's first quarter, which saw revenue drop 27 per cent year-on-year from $2.25bn to $1.64bn.
While the prior year was negatively affected by property closures for a portion of the quarter, the group adds that 2021 has seen midweek property and hotel closures, lower business volume and travel activity and ongoing operational restrictions due to the pandemic, primarily at its Las Vegas Strip resorts, impact performance.
Consolidated operating loss was $247m compared to income of $1.3bn in the prior year quarter, which included a $1.5bn gain related to the MGM Grand Las Vegas and Mandalay Bay real estate transaction. Net loss attributable to MGM Resorts is $332m compared to income of $807m one year earlier.
The group's Las Vegas Strip venues reported net revenue of $544.9m, which represents a decrease of 52 per cent from $1.13bn, due to the pandemic and related operational restrictions as well as midweek property and hotel closures at certain facilities. Adjusted property EBITDAR finished up at $108m, a 60 per cent drop from 2020's $268m.
MGM's regional properties saw revenue decrease two per cent to $711.3m (2020: $725.6m), due to the aforementioned closures and restrictions, with adjusted property EBITDAR up 59 per cent to $242m (2020: $152), due to an increase in casino revenues and realized benefits of the company's cost saving initiatives.
MGM China saw net revenue rise nine per cent to $296m, with the prior year's quarter negatively affected by closures as well as being more significantly impacted by travel restrictions to Macau. Adjusted property EBITDAR finished up at $5m compared to a loss of $22m.
"We are pleased with the meaningful progress we've made on multiple fronts this quarter," said Bill Hornbuckle, chief executive officer and president of MGM Resorts International. "Consumer demand strengthened at our domestic properties, and the significant changes we've made to our operating model have positioned us to capitalise on the recovery. 
"Our regional properties achieved record first quarter adjusted property EBITDAR and adjusted property EBITDAR margins. Las Vegas operating results improved sequentially, leisure demand is improving, and we now have a tangible path to bring conventions and entertainment back at scale. MGM China continued to outperform the broader Macau market's gradual pace of recovery.
"We are also deeply focused on our long-term goals including investing in digital to drive deeper customer engagement and BetMGM, our US sports betting and igaming venture, which continues to impress as the leading operator in US igaming and the top three operator in US online sports betting. Our future is bright."
Jonathan Halkyard, chief financial officer and treasurer of MGM Resorts, added: "Our robust liquidity position provides us with significant flexibility amid an improving operational backdrop. As such, we have begun to return capital to shareholders through share repurchases during the first quarter. 
"Going forward, we will be disciplined in allocating our capital by maintaining a strong balance sheet, pursuing targeted growth opportunities and returning cash to shareholders."