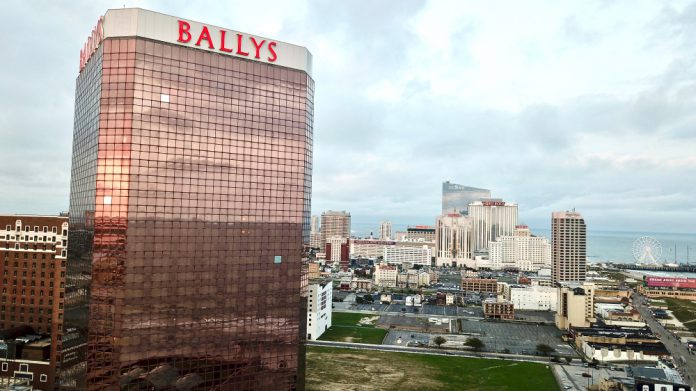 Bally's Corporation has lauded the continued vaccination roll-out, as well as the easing of capacity restrictions and other COVID-19 mitigation measures, in bringing a "strong rebound" and a "significant increase in visitation".
Amid a continued ramp-up of M&A efforts, with numerous transactions either in the works or having recently nudged past the finishing post, the operator has published its Q1 report, within which it also praises a disciplined operating strategy in contributing to record results at many properties.
Revenue during the quarter ending March 31, 2021, jumped 76.2 per cent from $109.1m to $192.3m, driven by increased demand resulting from a rise in consumer confidence and reduction in COVID-19 restrictions. 
The incremental revenues of Casino KC, Casino Vicksburg, Bally's Atlantic City and Eldorado Shreveport, which were acquired in the second half of 2020, also positively impacted performance.
Furthermore, the group adds that it also continued to see strong operational efficiencies that positively impacted margins; a trend it says has benefited the company since reopening from the pandemic.
Income from operations finished up at $29.5m compared to a loss of $3.1m, which represents Bally's' strongest quarter since the second quarter of 2019.
Net loss for the reporting period widened to $10.7m from $8.7m, with adjusted EBITDA up 137.9 per cent to close at $52.5m, an increase of $30.4m from 2020's $22.1m.
George Papanier, president and CEO of Bally's Corporation, explained: "This was a remarkable first quarter for Bally's. As COVID-19 vaccinations rolled out, and capacity restrictions and other protocols loosened, we experienced a strong rebound in demand that led to a significant increase in visitation. 
"As a result, we achieved record Adjusted EBITDA and continued margin expansion. As we approach historical operating levels, we are encouraged by the performance at many of our properties this quarter, which when coupled with ongoing capital initiatives, offer tremendous growth opportunities and the potential to deliver strong results over the coming quarters.
"During this quarter, we also continued to implement our disciplined M&A strategy. We closed our acquisition of Monkey Knife Fight, the fastest growing daily fantasy sports site in North America, and acquired SportCaller, a leading global B2B free-to-play game provider. 
"We also announced an agreement to acquire Gamesys, a leading, global online gaming operator and the number one provider of bingo and casino games in the UK. 
"The Gamesys transaction marks a transformational step in our drive to become the first truly, integrated, omnichannel gaming company with a B2B2C business model."