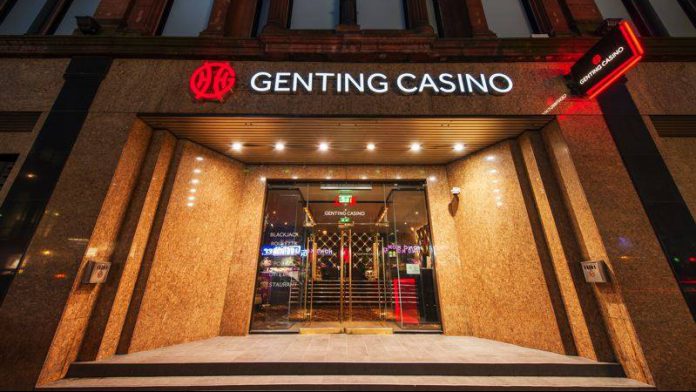 Casinos, bingo halls, and amusement arcades are among the extensive list of businesses in England that are set to reopen next week, after Prime Minister Boris Johnson confirmed that the country will enter the next stage of its lockdown exit roadmap on May 17.
This will see entry into level three commence, which brings with it an array of eased restrictions. Johnson also confirmed "we remain on track to move to step four on 21 June," when he plans to end restrictions across England, although more will be said on that later in the month.
Following on from a prior wave of relaxed measures on April 12, when betting shops gained the green light to recommence operations, in six days 30 people will be permitted to gather outdoors and six people, or two households, will be eligible indoors. 
Casinos, bingo halls, and amusement arcades will be joined by a number of indoor entertainment and attractions reopening their doors, such as cinemas, theatres, concert halls, bowling alleys, museums and children's indoor play areas.
People will be able to attend indoor and outdoor events, including live performances, sporting events and business events, although attendance will be capped according to venue type. 
Indoor hospitality venues such as restaurants, pubs, bars and cafes can reopen, alongside that of holiday accommodation, including hotels and B&Bs. 
Furthermore, new guidance on meeting friends and family will emphasise personal responsibility rather than government rules. Instead of instructing a two metre distancing rule, people will be encouraged to exercise caution and consider the guidance on risks associated with COVID-19 and actions to be taken to ensure safety.
"This unlocking amounts to a very considerable step on the road back to normality and I am confident we will be able to go further," Johnson said. 
Adding: "So from next Monday we are updating the guidance on close contact between friends and family, setting out the risks for everyone to make their own choices. This does not mean we can suddenly throw caution to the wind.
"In fact, more than a year into this pandemic, we all know that close contact, such as hugging, is a direct way of transmitting this disease. So I urge you to think about the vulnerability of your loved ones whether they have had a vaccine, one or two doses, and whether there has been time for that vaccine to take effect.
"Remember outdoors is always safer than indoors. And if you are meeting indoors, remember to open a window and let in the fresh air. Keep getting tested regularly, even if you don't have symptoms, so you don't spread the virus without knowing it.
"And whatever you decide, I must ask that you continue to follow social distancing when not with friends and family including in workplaces, shops, pubs, restaurants and other settings.
"We only have to look at the very sad situation in other countries to see the lethal potential of this virus and we must continue to fight the spread of variants here in the UK.
"While we have no evidence yet to believe these variants are completely vaccine resistant, we must remain vigilant. So please remember hands, face, space and fresh air.
"And as we mark Mental Health Awareness week, perhaps also take a moment to check in on friends and family and see how they are doing after all that we have been through together, or if you are struggling yourself, get the support you need.
"Today we are announcing the single biggest step on our roadmap and it will allow us to do many of the things we've yearned to do for a long time. So let's protect these gains by continuing to exercise caution and common sense."