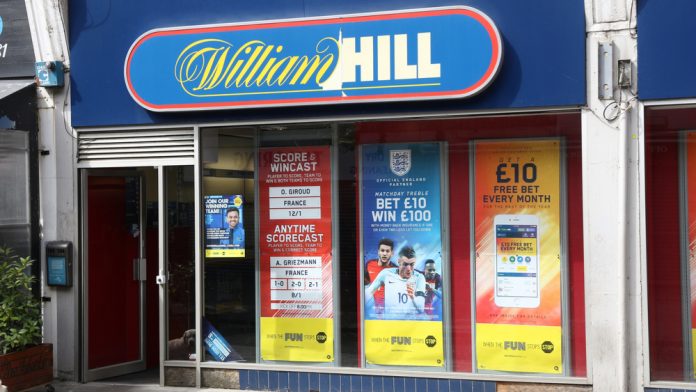 April 12 has been set as the date by the government for betting shops in England to reopen, with adult gaming centres, bingo halls and casinos scheduled to follow on May 17.
Though not directly confirmed during the Prime Minister Boris Johnson's announcement yesterday evening, step two of the government's plan includes the reopening of 'non-essential retail' with indoor hospitality and hotels opening their doors on May 17. 
During Johnson's address, the PM noted that all stages of reopening would rely on data regarding the spread of the virus and highlighted that there would be 'at least' five weeks between each step. 
It's important to emphasise that each step is dependent on review, resulting in steps being pushed back if a delay to the process is made. 
Last week, the Betting and Gaming Council called on the government for a 'level playing field' as the government considered its roadmap out of lockdown pressing that Britain's betting shops and casinos must be allowed to reopen at the same time as other similar businesses. 
The BGC has said that its members – which employ 44,000 people in betting shops and casinos – are ready to support the economic recovery and must be given the same opportunities to reopen as other parts of the economy. 
Michael Dugher, chief executive of the Betting and Gaming Council, said: "As the vaccine roll out continues and the country begins to emerge from lockdown, it is important that businesses are able to plan effectively for reopening. Ministers must be clear from the outset what the next few months will look like and there should be a consistent approach across the sectors.
"Betting shops must be allowed to reopen alongside other non-essential retail. Last summer, when most betting shops were able to open, they showed that they have best-in-class anti-COVID measures compared to any other part of the high street to protect customers and staff. It is vital that ministers allow them to play their part in stimulating the high street, along with other non-essential retailers.
"Likewise, casinos are eager to help Britain get back on its feet. The night-time economy has taken a hammering during the pandemic and draconian restrictions, including the 10pm curfew, have made a difficult situation more desperate for many businesses. Ministers must allow casinos to reopen at the same time as other hospitality businesses including pubs and they must scrap the curfew. It didn't work last summer and it won't work now.
"There will be no let-up in our commitment to safety, but we need the economy to open up again – not least if we are to revive the country's tax take and fund vital public services like the NHS. But the thousands of people employed in betting shops and casinos deserve nothing less than a level playing field, so that everyone gets the same opportunities to recover."
Labour leader Sir Keir Starmer welcomed the plan, yet stressed certainty was needed over the future of the government furlough scheme for both businesses and workers.
Mr Johnson also stated that during step four, they would 'consider the potential role of COVID status certification' which could refer to 'vaccine passports' in aiding indoor venues to reopen safely. 
Recently, Debbie Husband, operations director, Grosvenor Casinos, stated that the 10pm curfew should be scrapped if the hospitality sector is to rebuild and support the post COVID economy recovery. 
Commenting on the BGC's official website, Husband added: "Far more critical for us, right now, is the need to confine the ill-fated 'curfew' to the dustbin of 2020. Who can forget the images of jam-packed tube stations and heaving High Streets at 11pm when the curfew kicked in? I'm yet to see or hear of any credible evidence which suggested that curfew worked.
"All I know is that it crippled the casino sector. Over half our revenues are generated after 10pm and the hour before midnight is typically the busiest of any 24-hour trading period. That's hardly a surprise when you think about the nature of casinos. Individuals come to enjoy what we offer in a safe, well-ventilated, regulated environment. Scrap the curfew and give us a chance of rebuilding our business.
"Absolutely nothing matters more to me than to see the back of a virus that has done so much damage to families, but I've got a duty to my colleagues and to our customers to fight our corner and to stand up for COVID-secure casinos. 
"I continue to hope that the government will recognise what we're requesting, what we are offering to do, the tremendous contribution that we make to employment and tax receipts, and to ensure that casinos can safely and securely play our part in the recovery of our towns and cities sooner rather than later."