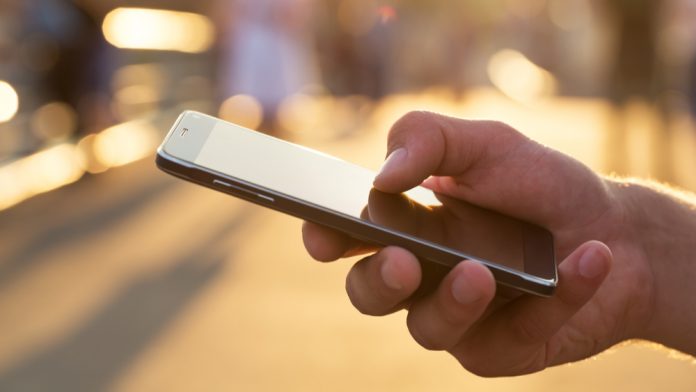 Following on from the first part of our CasinoBeats 100 Club look into 'mobile-first' slots, it was overwhelmingly clear that the industry has already made mobile its priority when it comes to the development of slot titles. 
As Bob Dylan famously sang, 'the times, they are changing', and that's a notion which – away from global issues – is reciprocated within the slot sector. While it was evident in our first question that mobile has been the focus for developers for the past five years, the last 12 months has seen the whole industry shift its focus towards the online sector, with a particularly heightened focus on mobile. 
In the second part of this series, we have asked our members if developers should look even further into mobile, posing a question which some might see as obvious but believe that could hold more complications than meets the eye. 
We asked: Given that the mobile-first approach is the overwhelming strategy for slot developers, how big of an appeal does one-handed play have on mobile slot gaming? Should one-handed play be prioritised over other forms?
Kickstarting our responses is Fredrik Johansson, commercial director at Fantasma Games, who emphasised that one-handed play is 'absolutely key' to providing the 'best mobile casino experience'. 
"This is why from day one we have focused on developing games in portrait and not landscape, as it is the only way to allow for one handed – and really one-thumb – play," said Johansson.
"We actually believe portrait mode offers greater development opportunities than landscape with the ability to create games where players 'level up'. For example, in Flower Fortunes Megaways we created an expanding 9×9 reel matrix that players climb as they progress through the game.
"This game was also designed with one-handed and one-thumb play in mind, which in turn has given it even broader appeal – and increased play time – among players as they can access the game wherever they are and whatever they are doing.
"While games made for landscape mode can only really be played when the player is sat down or at home, portrait mode games can be played while out and about and on the move. This means players can sneak in a few spins while walking home or standing in the queue at the checkout."
Echoing the thoughts of Johansson, Spribe's product director, Shalva Bukia, compared people's use of mobile devices when taking photos and explained how portrait mode is the 'dominant mode'
He continued: "Let's start by considering this. When taking photos on your phone, how often do you hold the device in landscape mode? You don't, do you. And the same applies for when playing mobile games or spinning the reels on slots from your smartphone.
"Portrait is the dominant mode used when engaged with a smartphone and ultimately that's because it is easier to control with your thumb. Online slot developers must remember this when creating their latest games – here at Spribe, it has been a consideration from day one.
"Portrait mode opens up additional engagement opportunities and means players can access slots more than if the game was only available in landscape. Again, think how often you use your phone when out and about because you can do so in portrait mode with one hand.
"The challenge for developers, of course, is designing games that maximise the screen real estate available with portrait mode while ensuring the entire game can be controlled with the player's thumb. It's no easy task, but it is what keeps developers pushing the boundaries."
Stuart McCarthy, head of product and programmes at Yggdrasil, claimed that the 'next logical leap' in regards to mobile is to 'focus on UI that supports one-handed play'. 
"In the times when we could move around freely and observe our fellow humans it was clear that this is how people interact with their devices," McCarthy continued. "I haven't yet seen studies that support this but my own eyes tell me this is the right direction."
Meanwhile Helen Walton, COO at Glück Games, believes that most existing slots are already compatible with one-handed play.
She remarked: "What are you doing other than pressing a spin button with your thumb? Perhaps I'm not understanding the question, but slot gameplay is hardly like complex, immersive video gaming requiring speedy reactions as you swipe, attack and select. 
"Other than very rare bonus games, on most occasions a player sets a bet level and presses spin. Should slot play be sufficiently engaging that more than one hand is occasionally necessary… that's a different question."
Given a more factual response, Ciara Nic Liam, commercial director – gaming at Betsson Group, revealed that in Q1 of this year, customers at Betsson playing their casino games on a mobile device accounted for 74 per cent of its revenue – up from 57 per cent the year before. 
She continued: "There has been huge growth in mobile only customers and we now adopt a mobile-first approach to our UX design principles when designing customer journeys. In fact, with our recent launch of the Betsson Casino App in both the iOS and Google App stores, we will focus on this more than ever.
"When we look at video streaming websites, 82.5 per cent of customers are using the services in portrait mode, which shows a clear customer preference for one-handed use. Gone are the days of launching Desktop-Only Games, and when prioritising Games for our roadmap we put a big focus on the customer experience on mobile. 
"While we believe that one-handed play is an important driver in customer comfort and playability of a game and should be a consideration in game design and build, it should not come at the cost of game features themselves."
Swerving back to the debate of portrait versus landscape, Vera Motto, business development for LatAm at Habanero, claimed that 'portrait is the new HTML5'.
She added: "From my experience in the industry, mobile is not the future – rather very much the present – and delivering a premium mobile UX should be the top priority of every supplier out there. 
"Portrait mode is of course part of that, as this is how mobile audiences consume short-form content, whether it be Tik Tok or slots. Landscape, on the other hand, is only used for more 'extreme' situations for longer entertainment – whether that's a film on the commute or watching football while riding in a taxi. 
"Looking at adoption – gambling is already 80 per cent mobile, and that's only going to increase. This is especially the case in markets like LatAm and Italy, where gaming is hugely social – and therefore something that should be held in one hand. 
"This means designing the game from the ground up to be properly mobile first from a visual and technical perspective, so there has to be a serious way of delivering and rendering a game without losing any of its characteristics and quality. 
"This is especially the case for acquiring the new generation of players, and just as we see with social content – that  expectation is now the norm, and not one that can be circumvented." 
This thought was also reciprocated by Habanero's head of business development Europe Arcangelo Lonoce, who claimed that 'we can no doubtedly say that portrait is essential' having seen the data from various suppliers. 
He concluded: "Having also worked on the customer side for many years, I can attest that the UX comes before anything else – and needs to sit on a par with the mathematics. 
"As speed and ease of use are major factors on how a game operates, playing with one hand is of course easier, faster and more hassle free. As we offer portraits on all our games ourselves, we make it a big selling point, knowing that it resonates strongly with our operator partners. 
"I do see some suppliers not offering portraits, and frankly I find this to be a real hindrance as everything one does with their phone is usually via portrait mode, so having to flip the phone to play a slot is simply a nuisance. 
"That's because first, you're leaving your natural UX (by twisting your hand), and secondly, it's a step out of the players' comfort zone as the majority of any mobile games are already delivered via portrait as standard."