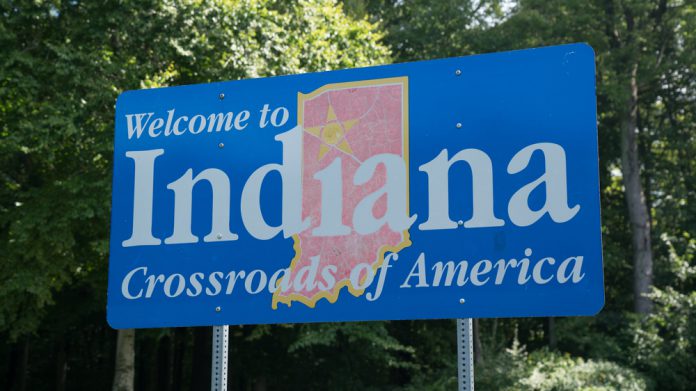 Indiana's sports betting ecosystem bounced back from April's month-over-month decline, to record a 7.6 per cent increase to $254.4m (2020: $236.4m) during May.
However, that figure still remains significantly short of the $316.7m handle recorded in March, as analysts suggest that the region will have to wait until football season kicks off before betting volume returns to the highs experienced earlier in the year.
May's bets produced $18.9m in adjusted gross revenue, which is down 6.1 per cent from the $20.1m in April, while yielding $1.8m in state taxes. In May 2020, online retail and sportsbooks generated just $3.2m in revenue on $37.3m in bets.
"Even with the expected slowdown over the last two months, no Midwestern state has held its ground better than Indiana," said Nicole Russo, analyst for PlayIndiana. 
"Some of that can be attributed to local events driving interest, including the Indy 500. But the market's structural advantages that were built in before sports betting launched is also paying dividends."
Online betting accounted for 89.8 per cent, or $228.4m, of the state's handle, an increase from 88.4 per cent in April.
DraftKings narrowly held its grip on the online market lead with $81.8m in online bets, yielding $2.9m in gross receipts. FanDuel was just behind with $79.3 m in bets and topped the market with $7.6m in gross receipts.
Penn National's Barstool-branded online sportsbook launched on May 18, and produced $6.3m in wagers, the sixth-highest betting volume among Indiana operators.
"Barstool is the most anticipated launch since the opening few months of the market, and for good reason," noted Jessica Welman, analyst for PlayIndiana.
"In states where Barstool operates, including Pennsylvania, Illinois, and Michigan, Barstool has proven to be a market disruptor, even if it hasn't overtaken the likes of FanDuel or DraftKings. May's results are a small sample size, but there is enough to envision that a similar dynamic is building in Indiana."
On the retail side, Hollywood Lawrenceburg, nearest to Cincinnati, led the market once again with $8.4m in wagers, which remained even with the performance of one month earlier.
"The retail market is beginning to show new life as pandemic concerns wane," Russo added. "Out-of-state bettors remain the lifeblood of the retail market. So long as Ohio and Kentucky resist legalising sports betting, and pandemic-related restrictions don't return, retail sportsbooks should continue to return to health."