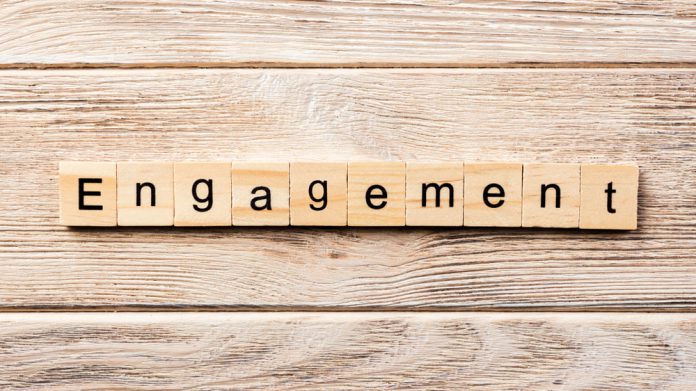 Flutter Entertainment has established a Workforce Engagement Committee, which it says is designed to provide a new mechanism between the group's board and its over 14,000 employees.
The aim of the newly-created committee is to enhance the board's awareness of employee matters in the context of the board's decision-making process.
Duties will include, but are not limited to, ensuring Flutter maintains appropriate workforce engagement policies, processes and communication channels throughout each division; encouraging participation in and evaluating feedback received from workforce engagement initiatives; and keeping fully informed on issues identified by employees and other stakeholders as having a material impact on the group's workforce, and communicating such issues to the board.
The Workforce Engagement Committee will replace the Employee Voice Forum previously established by Flutter for the purposes of employee engagement in accordance with the recommendations of the 2018 UK Corporate Governance Code.
Independent non-executive director Mary Turner will chair the committee, with appointed members including Nancy Cruickshank, Nancy Dubuc, Richard Flint and Gary McGann.
Flutter, whose network includes Paddy Power, PokerStars, FanDuel, and Sky Betting and Gaming, among others, has over 14,000 colleagues from 75 different nationalities speaking 62 languages spread across five continents.
Gary McGann, chairperson at Flutter, commented: "As a diverse international group, we recognise the important role our workforce plays in our success.
"The establishment of the new Workforce Engagement Committee will provide a clear mechanism for the board to listen to the views of our workforce and take account of these views in the board's decision-making process".
Furthermore, Flutter's FanDuel subsidiary has also announced that its new technology campus which will be located at Ponce City Market in Atlanta, Georgia.
The company plans to grow its Atlanta-based work force to approximately 900 colleagues over the next five years. These will be housed in a newly built-out 68,000 square foot space on the building's third floor.
"Ponce City Market is the perfect location for our new technology campus and reflects our commitment to becoming a central part of the Atlanta corporate footprint," said Sarah Butterfass, chief product officer for FanDuel Group. 
"This historic building offers our employees a blend of old-world charm, cutting edge sophistication and modern amenities that will deliver an unmatched working environment. Additionally, its location allows us to build deep ties to Atlanta's diverse pipeline of talent coming from its many top-flight universities."