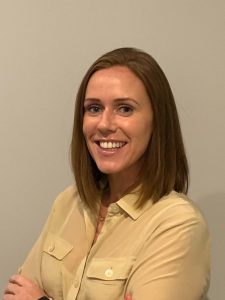 Claire McDaid – vice president of bingo operations at Pragmatic Play – highlights the ways in which the supplier is enhancing the overall bingo experience, and how the automated physical prizes can be beneficial to both operators and players.
Intro to bingo
Bingo is instantly recognisable to casual bettors and ardent fans alike. A staple of communities for so long, a bingo hall forms an important social hub, keeping players engaged and providing enjoyable experiences.
Online bingo limits this social interaction somewhat, so providers have had to be inventive with ways to keep driving engagement and player retention. It requires an innovative approach to ensure that the product isn't dramatically altered, while maintaining a positive and progressive product range.
The allure of a variety of prizes in bingo is key and to compete operators mix things up by offering anything from a brand new car to a summer BBQ set, but historically a slow pathway was negatively impacting the user experience. When prizes are won, it is a great moment for players. However, there can then be significant hassle in receiving those non-cash prizes, with a manual process adding time and extra admin to the works.
Automating the process
Pragmatic Play always has the user at the heart of their design and product features across all of its product verticals. It's customer-centric approach has allowed it to create exciting content that continues to perform well with players. The supplier develops features that enhance the customer experience, giving them control at their fingertips in real time. The Automated Physical Prizes feature speeds up a process that rewards players.
This new feature enables operators to have a more streamlined process when giving out tangible prizes in bingo games. Historically this manual process is cumbersome and incurs delays.
For years and across most bingo sites, the existing user journey is unwieldy, with standard notifications saying they have won a physical prize, then a manual follow-up procedure takes place, which can take anything from 24 – 48 hours to get in touch with players to find out if they want a physical prize or a cash equivalent.
With Pragmatic Play's new feature, the winning player will receive a pop-up message immediately after they win a tangible prize asking if they want to take the physical option or the cash equivalent and that is then recorded in the Bingo Back Office. If they choose cash, the game pays out in real time as a normal cash prize should.
With Pragmatic Play's feature, if the winning player chooses the physical prize in real time, the operator's agent can then see this in the Bingo Back Office and fulfil it straight away. This eliminates the need for any 'chasing' and more importantly, eliminates the extended wait time for the user to get their prize.
Not only does it significantly streamline a player's user experience, this process is also incredibly beneficial for the operator as financial reporting is much easily tracked and keep things tidy. At the point of the game configuration, the operator allocates a cash equivalent prize and a separate prize point for the tangible alternative is also recorded. When the winning player chooses their option, it is automatically accredited in the bingo reporting of the back office accordingly.
While automating the prize accreditation pathway seems a straightforward solution, it's something that there is still clearly a need for in the bingo space. Creating technology that brings benefits to everybody is a sure-fire way to positively impact the vertical, and that is something that all providers should strive to do to develop the industry further.