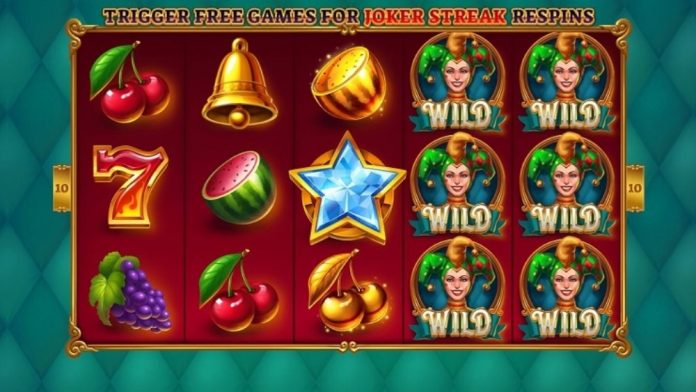 Joker Maxima marks the second game release from new slot studio Lucksome, which is powered by Blueprint Gaming. In conversation with CasinoBeats, Lucksome director Bryan Upton explained the process in taking the joker genre in a new direction and how the company is already beginning to earn plaudits from operators and players alike. 
CasinoBeats: The casino market is filled with joker-themed slots; how did you set about making Joker Maxima different and appealing to players?
Bryan Upton: This is very true of most games these days! With all our slots, we like to develop a clean interface and something slick for players to look at for longer periods of time. We saw a gap in the market where we could take a traditional theme and make it a bit more luxurious, so we put a lot of effort into our artwork for the game.
Joker Maxima offers strong win potential but interestingly is a 5×3 grid with only 10 paylines, of which there are not that many in the marketplace. This keeps the prizes punchy like the 3×3's that are common in this genre. We added some of the more modern expectations like Feature Buy and our Lucksome Locks Bonus Spin feature, as well as creating a simplified pay table structure so it is a lot easier for players to understand the payouts of all symbols.
CB: Before entering the gameplay, players are presented with concise details about the game's volatility and features. Why have you decided to offer so much information up front compared to other game providers?
BU: Because the market is saturated, player targeting is difficult. Instead, we want to give more information and transparency into our games' math profiles so the players can do the targeting themselves. I think this will build player trust, which is a key part of our strategy and being a citizen in this industry today and tomorrow.
CB: Talk us through the gameplay, what are the key features that players can expect?
BU: There are lots of features for players to experience in Joker Maxima, including multipliers, respins, wilds and power bands. Our Joker Wild character is the key of course; she is the top paying symbol but also multiplies line wins up to x16 depending on the number of wilds in the combination. Five of a kind Jokers pay 2500 x Bet, which is sure to be a nice win.
Joker Maxima has a free games bonus, where players can choose the volatility. We love to put more control from our games into the players' hands. Here they can choose classic mode, where the wild multipliers are the same as the base game or Maxima Mode, during which the multipliers can swing lower or higher, up to 24x!
The free games bonus centres around the Joker Streak Respins, so although players start with 10 Spins, the mode gives them a longer and more exciting experience, along with the possibility of a retrigger for five more free games.
Joker Streak works where all symbols that make up a winning combination are locked and the reels are spun again and again, until no more symbols land that form or enhance an existing winning combination. This is where you are looking for those Joker Wilds to land and multiply line wins!
We particularly like games that offer lots of action, so we have power bands that occasionally appear in both the base and free games, setting the reels on fire that signifies the game is using a set of special reels which have very strong win potential.
CB: Joker Maxima marks the second game release from Lucksome, what has the reception been so far from operators and players? Is there anything specific about your games that they appreciate?
BU: The reception has been great. Operators are open to new studios and are very supportive and happy to try out our games once they have seen what we have done with them. As we are starting out and picking up momentum, I hope we can build even more enthusiasm for our brand and approach based on some of the new games we have in store soon.
Player feedback has been great too. I think they are appreciating our transparency on the game profiles and the effort we are putting into features like Lucksome Locks, which provides a less costly bonus chance than a straight feature buy for more control on their play style.
We will continue to build great games and build trust with players, both of which is not a quick process but one worth pursuing.
CB: How important has your association with Blueprint Gaming been in securing placement for your games?
BU: It has been critical for Lucksome. Without the guys at Blueprint, we couldn't stand by our commitment to a high reliability in delivery and quality standard of stability. The relationships they have with their customer base are extremely strong and have helped open doors for us that many others struggle to open. It is a great partnership and collaboration between the two teams.
CB: Can you give us a sneak peek into what new games are in the pipeline from Lucksome?
BU: I cannot say too much, but we have some big things cooking together with the Blueprint team that we will reveal in good time. We have some exciting concepts that we feel ready to put into production now we know how to collaborate with our tech a little better.
We hope to shake up a few things and push forward with some very innovative concepts. We are at game number two and picking up speed, so that means more time to innovate!