With so many new markets coming online, it's never been more important for operators to have a flexible approach to their offering and, with that in mind, an increasing number of suppliers are adopting third-party supplier-led strategies.
CasinoBeats discusses the benefits of integrating third-party suppliers and the challenges of doing so with Antoine Bonello (COO & managing director of Aspire Global), Nadine Thys (head of account management at Vivo Gaming) and Ivo Doroteia (CEO of Sportingtech)
CasinoBeats:There is a growing trend of gaming company's integrating third-party suppliers, what are the most important factors in making such integrations a reality? Is this a trend we can expect to continue and, if so, to what extent?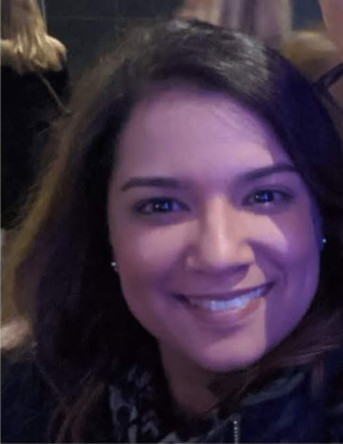 NT: Cost and speed to market are always the most important factors to consider. Live casino is our main product, but we now offer about a dozen different third-party suppliers, including slots, sportsbook and virtual sports.
From the operators' perspective, it makes a huge difference to deal with a single supplier that can offer that one-stop-shop solution. Offering products through a seamless API is vital. The main advantage is convenience – offering everything from one integration rather than having to negotiate with each supplier individually. The inherent reliability of a vendor-agnostic service and accompanying platform support make it an attractive route as well.
It's not easy for operators, especially if they are just getting off the ground. Making them an offer where everything they need at once and at a reduced price makes things a lot easier.
The experience is also better from the players' perspective, which is ultimately what matters. If players go to a website for a particular match, they also immediately have other forms of entertainment to keep them occupied. Operators never want to lose a customer to boredom or distraction.
For all these reasons, I can't see this trend fading. The great thing about the entertainment industry is there's never a lack of hunger for it – people are always looking for something to keep them entertained.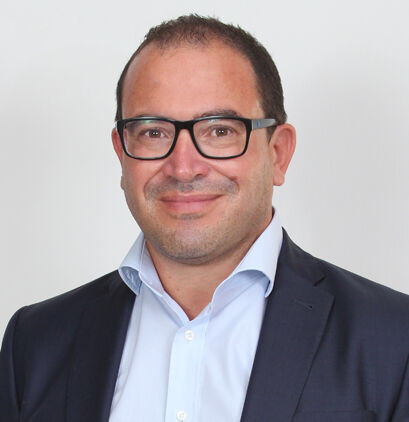 AB: From a platform perspective, the most attractive aspect of integrating third-party suppliers is that operators get a huge selection of solutions in a single integration. Operators are always looking at ways to differentiate themselves from the competition, so being able to access a wide range of different services in one place is hugely beneficial.
A great example of this working effectively is our integration with AU10TIX, a global cloud-based, machine learning, ID verification and authentication platform. Time is a luxury not all operators have in spades, so this service provides results in less than eight seconds, allowing our partners to validate age requirements faster and prevent fraud. Having a range of top-notch third-party products on our platform is a win-win situation for us and our partners so I think it's safe to say the trend will continue.
Operators can also benefit from content aggregation in this way, giving them more exclusive gaming content that suppliers with a broad RGS offering can provide. These studios are traditionally smaller with unique content that is less likely widely available, helping operators to differentiate.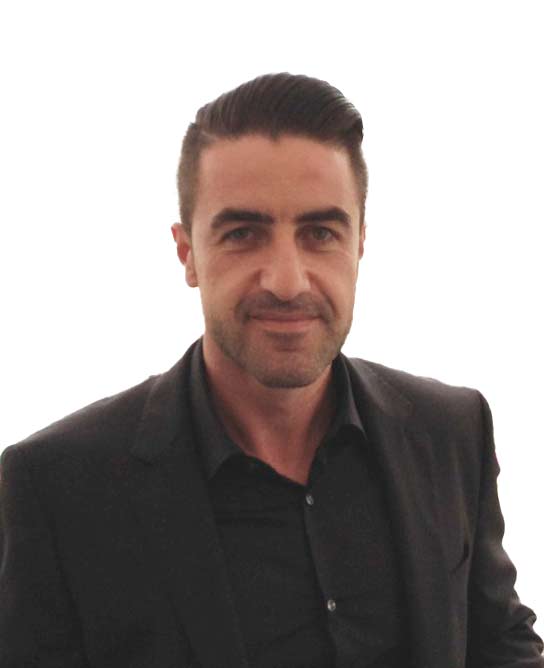 ID: Sportingtech's business is all about successful partnerships, whether that is with operators or our fellow suppliers. Third-party integrations are fundamental to our success as we always want to ensure we have the most comprehensive content offering available for those operators. As a result, we're always trying to integrate the best games, widgets and tools on the market so that they can provide their customers with the most up-to-date products and services. And that's not just within iGaming either. It includes other tech sectors too, with payments being a particularly relevant example.
Different APIs give us the opportunity to integrate numerous third parties, which in turn provides an end-to-end solution. I think we will undoubtedly see more of this in the coming years, and we are always striving to future-proof our platform. Ultimately, we want to showcase sufficient variety that an operator is able to build the exact site they want. It is their site, not ours, so it is about opening a one-stop shop from which they can choose the product that suits them.

CB: Many countries have been implementing positive regulatory changes in their online markets, including the Netherlands, Germany and Greece. How advantageous are third-party suppliers in these new jurisdictions as they open up and what are the challenges of implementing them?
AB: For operators, investing in multiple third-party tools and software can prove costly and time-consuming, which can make entering a newly regulated jurisdiction rather challenging when they are not fully equipped with all the services required. The obvious and most effective route is to deploy a platform that already has a wide range of third-party products available, which can be added into their own ecosystem through a simple and stress-free integration. This enables them to hit the ground running as soon as a market opens, which is crucial when trying to attract the attention of new customers.
A localised approach is certainly the most reliable way to break into new markets. That means harnessing a deep understanding not only of the type of content a particular region's player enjoys, be it casino games, slots or within sportsbook. Third-party integrations offer a distinct advantage in this regard when considering both Germany, the Netherlands and Greece, as well as the newly regulated US. Those armed with a bespoke approach to content within these countries will immediately enjoy a significant boost when it comes to engaging with players.
Aspire Global has built a comprehensive platform offering featuring content from an array of third-party providers that complement our proprietary tools. This ensures all bases are covered in the player journey, from smooth onboarding, to the best campaign management and customer engagement tool on the market today, AspireEngage, powered by Exponea. Integrating third-party suppliers takes more menial work off our partners so they can focus on what they do best, which is providing entertainment.
NT: Licensing and game certification is often challenging with many regulatory hurdles to overcome – no matter where a company is based. This is particularly true for operators trying to set up in new jurisdictions, often run by people new to the iGaming industry.
So, when an operator comes to a company with a host of third-party suppliers already set up, it simplifies the process significantly. The people who work in compliance have the toughest jobs in the industry, and that goes double for operators.
Player safety is paramount and there should never be any sidestepping of the rules – certifying the games and follow regulations. That is why we take this very seriously and our reputation is hugely important to us.
If something goes wrong, it's generally not a supplier that's going to be at fault, it's often a brand. So, being on top of our game and knowing these regulations inside-out is vital because it's trust that matters.
ID: The move to regulated markets in these countries and others around the world is welcomed and we look forward to offering our services in them. Operators can be rest assured that any integrations they do with us will have a localised product that matches their needs on the ground. That is a big differentiator for them.
Naturally, there are IT challenges in all new jurisdictions and there are regulatory and compliance procedures that we all have to carefully work through. But once those are understood, it is simply a case of making sure the products you provide for them are the ones their customers want. Invariably, we will have that local knowledge. If not, it is about picking the brains of our partners and understanding what makes them tick. This will not only shorten their speed the market, it also means they will stay relevant once they're there.
CB: How can such integrations improve a business' speed to market? What advantages does this pose for operators?
ID: The common misconception with emerging markets is that you can provide a slightly inadequate service or a user experience that you wouldn't get away with in a more established one. That couldn't be further from the truth. You only get one chance to launch a brand and the product has to be right from day one, otherwise customers will not hang around.
Brands also need to steal a march on the competition too, as the fact it is newly regulated market is no guarantee that there won't be plenty of rival sites snapping at your heels. Having local integrations can save operators money, but most of all it provides them with a competitive edge – and that's what we're all looking for in business.
NT: This is where our single, seamless API integration comes in. If an operator is integrating with us they immediately have access to a high performing live dealer product, as well as a dozen of pre-integrated third-party providers we have access to.
For an operator just starting out to immediately have hundreds of slots, sports betting and virtual sports makes getting off the ground so much easier. The market is vast and it can be difficult to identify the right suppliers. With third-party integrations, there is the confidence that a company has given these providers the seal of approval. Vivo Gaming, for example, doesn't integrate with a supplier unless they are top-tier, have innovative games and provide a reliable service. This all promotes player value and retention, especially as it is aimed at users in specific geographies.
As well as knowing your customers' needs, flexibility must be the cornerstone to a company's outlook when they decide to integrate third-party providers. There is always a chance that operators that come to you will already have some of the games that you have on offer. Allowing brands to construct a bespoke offering is vital to avoid doubling up or implementing products that don't appeal to their demographics.
This has been so successful for us that we are consistently working to grow that side of the business and add more partners to our suite. As soon as a new partner integrates with us we feel as though we can offer so much more.
AB: Essentially, such integrations slick the wheels of the whole process making it more straightforward for an operator to grow and improve their business. The hassle of multiple integrations is removed, as they are all available to the operator under one service, which means a lot less pressure on many sections of the business, including customer service.
With that in mind integrating Freshworks omni-channel support software made perfect sense for Aspire. It helps customer support leaders be more strategic, giving agents the tools to deliver a better customer experience. Streamlining customer conversations, it automates repetitive work, saving time. It also keeps track of metrics like first reply time and average handle time to help drive performance improvement.
Third-party integrations like ours also offer a readily available wide range of payment methods and gaming content, which drastically reduces the lead time to acquire and monetise customers in new markets.
Easing the pressure on sections like customer support and payment obviously allows operators to put the extra resource to work elsewhere in the business. Meanwhile, smaller suppliers get the benefit of the acquirer's established network of integrations and compliance, so their offerings can reach a far greater number of operators than they might do otherwise. Working together on areas such as compliance, legal and HR delivers synergy savings, expands market reach exponentially and improves speed to market.