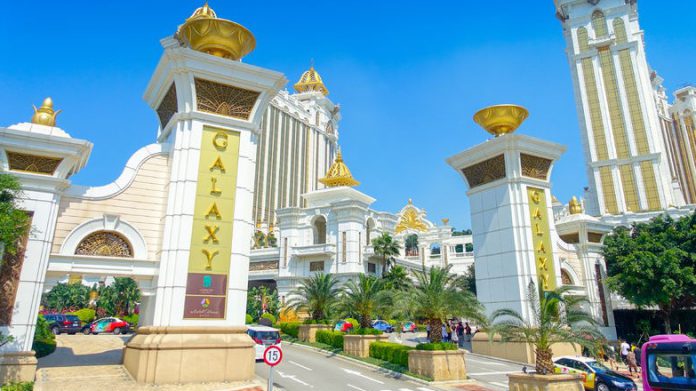 "Our future remains very bright" assures Galaxy Entertainment Group, as gaming operations through both Q2 and H1 2020 helped the group's continued recovery efforts.
As the Macau market experienced its fourth consecutive quarter of GGR growth, the developer and operator reported quarterly revenue of HK$5.6bn versus Q2 2020's $1.2bn, as well as a nine per cent uptick from Q1's $HK5.09bn. H1 posted revenue of HK$10.7bn, up 71 per cent year-on-year from HK$6.2bn.
Adjusted EBITDA through the year's second quarter was HK$1.1bn as opposed to a loss of HK$1.4bn a year earlier, which resulted in the performance through the first half of the year finishing up at HK$1.9bn (2020: -HK$1bn).
Lui Che Woo, chair of Galaxy Entertainment Group, explained: "Moving onto our Q2 2021 performance, group net revenue of $5.6bn improved relative to $1.2bn in Q2 2020 and $5.1bn in Q1 2021. 
"Group adjusted EBITDA of $1.1bn also grew versus the $1.4bn loss in Q2 2020 and was up 32 per cent quarter-on-quarter. We are also pleased to report that our non-gaming performance improved in Q2 2021 due to a strong performance in retail which bodes well for the overall recovery prospects for Macau. 
"Further, our performance was also supported by continued effective cost controls measures across the group. Our balance sheet remains liquid and healthy. As of June 3, 2021, cash and liquid investments were $43bn and net cash was $31.6bn. 
"Total debt was $11.4bn at June, 20, 2021, including $10.9 billion associated with our treasury yield enhancement program and $500,000 of core debt.
"This provides us with valuable flexibility in managing operations and supporting our development initiatives. Given the ongoing impact of COVID-19, today the board of directors has decided not to declare a dividend."
Adding on the group's ongoing international development efforts: "Regarding our development plan in Hengqin, we are awaiting updates from the government and would welcome the opportunity to contribute to the evolving role of Hengqin in Macau's future.
"In addition, we are expanding our focus beyond Hengqin and Macau to potentially include opportunities within the rapidly expanding Greater Bay Area. We, along with Monte-Carlo SBM from the principality of Monaco remain interested in the long term prospects of Japan and are confident that they will successfully navigate through the COVID-19 pandemic."